Belle H2 net up 34 pct, match forecast; sees rising cost
March 23 - Belle International Holding Ltd, world's No.3 apparel and accessories retailer by market value, posted a 34 percent rise in second half earnings, but said it expected higher labour costs in coming years.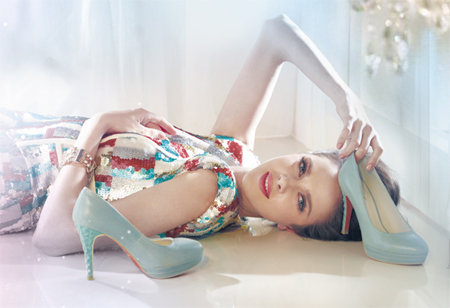 Belle International's eponymous shoe brand 'Belle'
The company is a strategic partner of Nike Inc and Adidas AG , which account for more than 80 percent of its sportswear sales. It also distributes Converse, Kappa, Puma, Reebok, Li-Ning Co Ltd and Mizuno sportshoes.
Belle, China's largest shoe retailer with more than 10,000 outlets in China, said it faced a shortage of labour and rising wages as rural workers are less willing to work far from home.
"In the next two years, we expect wages to increase faster than improvements in store productivity. As a result, the ratio of compensation as a percentage of sales is expected to rise," said Chief Executive Sheng Baijiao in a filing to the Hong Kong stock exchange.
Belle made a profit of 1.87 billion yuan ($285.4 million) for the second half of 2010, according to Reuters calculations based on full-year earnings, in line with market expectations and up from 1.397 billion yuan a year earlier.
Belle said its gross profit margin increased to 55.7 percent in 2010 from 53.3 percent in 2009.
"We expect the footwear business to grow faster than the sportswear business in the next few years," Sheng said.
The company recorded same store footwear sales growth of 16.5 percent in the second half, down slightly from 18 percent in the first half.
"Going forward, it will be difficult for Belle to maintain store network growth as it has achieved a large network," said William Lo, analyst at Ample Capital, adding that the company would look expensive without much acquisition going forward.
Belle said it would explore new sales channels and store formats, and would continue to look for new brands and market segments that fit its business strategy.
"We are ready to invest more in new initiatives, which might put short-term pressure on business metrics such as profitability," Sheng said. "With our existing business portfolio we will maintain a fast and appropriate pace of network expansion."
The company said the government's structural rebalancing and domestic demand revitalisation plans would have long-lasting positive effects on consumption.
"The penetration level of footwear and sportswear products in mainland China is still very low," Sheng said. "Two major themes, urbanisation and consumption upgrade, will be long-term drivers of our growth."
Shares of Belle have gained about 7 percent so far this year compared with a 1 percent decline by the Hang Seng Index.
(Reporting by Donny Kwok; Editing by Chris Lewis)
© Thomson Reuters 2022 All rights reserved.