Beiersdorf sees 2012 profit improving after revamp
HAMBURG - German consumer goods group Beiersdorf said it expected profits to improve in 2012 after axing unprofitable lines and focusing investment on its key Nivea brand as it prepares for the arrival of a new chief executive next month.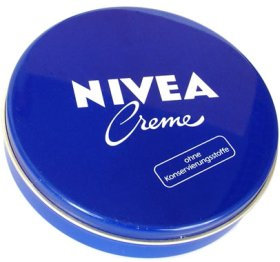 Image: Nivea
The Hamburg-based group has been losing market share to rivals in recent years, and is revamping its product line behind the world's largest skincare brand, Nivea, as the group's controlling Herz family shareholder pushes for a turnaround.
The group, which also makes La Praire luxury skincare and Labello lip balm, in January reported better than expected 2011 earnings and profit margins suggesting a slow recovery may be starting to gather pace.
It said on Thursday that the EBIT margin -- earnings before interest and tax as a percentage of sales -- in its core consumer division should exceed that of 2011, when it dropped to 11.4 percent from 12.7 percent in 2010.
New chief executive Stefan Heidenreich takes over in April being plucked from Swiss babyfood and jams group Hero to drive change, and if he fails it could lead to increase speculation over Beiersdorf becoming a takeover target
The group, which also has an industrial adhesives division, proposed an unchanged dividend of 0.70 euros ($0.94), compared with expectations for a slight fall to 0.68 euros in a Reuters poll. ($1 = 0.7476 euros) (Reporting by Victoria Bryan)
© Thomson Reuters 2023 All rights reserved.