Baccarat's revenue is high despite big decline in US sales
The crystal glassware manufacturer has just announced a Q3 turnover growth of 16%, reaching 27.2 million euros.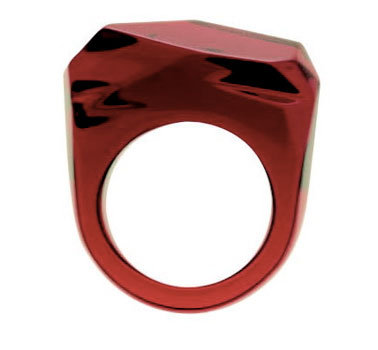 Arik Levy's ring for Baccarat
Although in decline when compared to 2010's second quarter (33,969 million euros), third quarter results were nevertheless superior to those of 2009. This is mainly due to the increase in sales in Asia (10,063 million euros against 8,566 in 2009's third quarter) and in Europe (12,962 million euros against 10,396), the latter constituting more than half of the results.
On the contrary, sales in the United States fell by 27% in dollars (-20% in euros) as a consequence to the closing of 5 shops in the country that were deemed as not profitable by the group. However, Baccarat also announced a higher level of orders, both from the Headquarter and its subsidiary American companies.
Copyright © 2023 FashionNetwork.com All rights reserved.