Azzaro continues its London adventure
You could call its operation "guerrilla store" a success. After having tested its potential to seduce the London clientele in a temporary boutique on Mount Street, Azzaro has marked its arrival proper at Browns, the well known store for numerous top-of-the-range brands in London.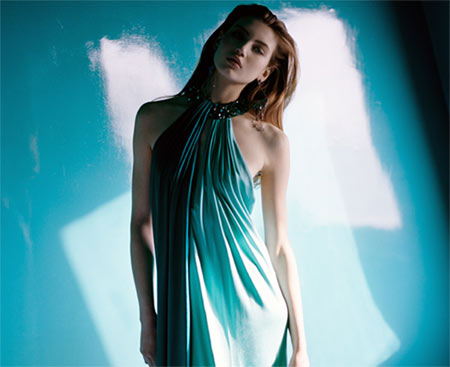 Azzaro, Spring-Summer 2009 Collection
The boutique will present a selection of pieces from the current collection as well as certain items drawn from the mini-collection by Jamima Khan for Azzaro. A godsend of an opportunity for the fashion house which is launching a boutique as summer purchases are no longer up to date on the retailer's side. The "pop-up store" should confirm the brands interests.
An audacious operation aimed at seduction seems to have borne fruit and given tone to the brand's style. Vanessa Seward, artistic director of Azzaro since the death of its founder in 2003, works on the new lines daily, in tandem with the label's cocktail collections. Emphasis is also being being placed on accessories, with the aim being the expansion of the range on offer in order to develop a global accessory name in its own right. All of this, of course, without detracting from the glamour associated with the name Azzaro.
By Jonathan Fulwell (Source: Emilie-Alice Fabrizi)
Copyright © 2023 FashionNetwork.com All rights reserved.