ASOS steps up advertising as UK growth slows
By Mark Potter
LONDON (Reuters) - British online fashion retailer ASOS (ASOS.L) plans to step up advertising as growth slows in its home market, and also expects to reap benefits from running its business more efficiently.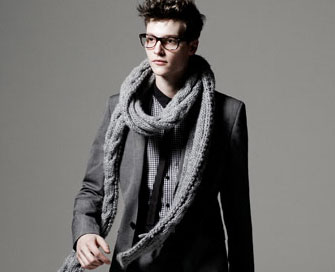 Photo: www.asos.com
"Our awareness is still pretty low in the UK among our core target markets, so we will be pushing the button on more advertising in the new year," Chief Executive Nick Robertson told Reuters on Monday 16 November.
Earlier, ASOS reported a 46 percent rise in sales for the 7 weeks to November 15.
That was little changed from the 47 percent growth reported in the previous six months, but included a slowdown in British sales growth that was offset by rising demand overseas.
"Am I disappointed? No, overall. Can we do some more stuff in the UK to keep that growing? Yes," Robertson said, adding ASOS held its first billboard advertising campaign last month.
Robertson said recent postal strikes and warm weather held back sales growth in Britain, and demand was also suffering from rising youth unemployment in the recession.
However, he said group sales were growing above its forecast range of 30-40 percent, thanks to strong demand from France, Germany, the United States, Denmark and Ireland.
He did not expect analysts' consensus full-year profit forecast of about 19.5 million pounds to rise before Christmas, but said that if current trends continued over the key festive season, it might increase in January.
Robertson said gross profit margins, which fell 370 basis points in the first half, would improve in the second, resulting in a full-year decline of around 1 percent.
New finance director Nick Beighton was working through several operational improvements to the business, he added, though he declined to quantify the benefits.
Robertson also played down the threat to ASOS from Tesco (TSCO.L), Britain's biggest retailer which launched a clothing Web site in October.
"We're very much the younger, sharper end of fast fashion," he said. "We're much more akin to Top Shop and I don't think Top Shop are worried about Tesco selling clothes on the internet."
Fast fashion groups Inditex (ITX.MC) and Hennes & Mauritz (HMb.ST) would pose more of a challenge when they launch Web sites in Britain next year, but their single-brand approach would not threaten the multi-brand ASOS, Robertson said.
"They will definitely take traffic. But will they win the race? No," he said.
At 8:13 a.m., ASOS shares were up 0.7 percent at 416 pence.
(Editing by Mike Nesbit)
© Thomson Reuters 2023 All rights reserved.