Asics strengthens its position in Europe with Oxford Street flagship store
Asics will open its flagship store in London this summer. Located at number 527, Oxford Street, the store will cover 7000 square feet spread over three floors. The Japanese sportswear brand's brand new point of sale – its second in England and in London – will be notable for its Asics' Foot ID service, which uses the latest technology to measure athletes when both static and in motion, to provide them with the best possible fit. In terms of products, the Running line (shoes and sportswear) will be found alongside the brand's other sports ranges (rugby, tennis, cricket and hockey).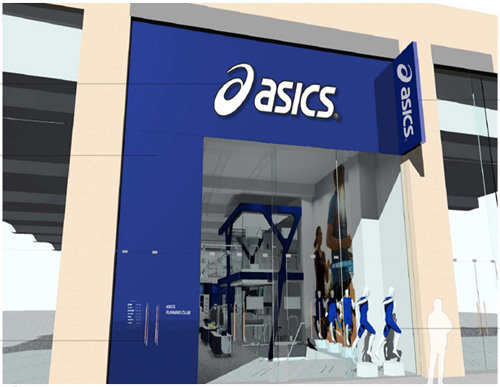 Asics will open the doors of its London flagship store on Oxford Street this summer
"The opening of Asics's second store in London during a summer when all eyes will be on sporting achievements, will reflect our position as a true sports and performance brand", said Alistair Cameron, Managing Director of Asics Europe. Asics are keen to ensure that the opening of its flagship store in London receives a lot of publicity by having it coincide with the opening of the Olympic Games in the English capital. Prior to the opening in London, the end of May will see an Asics store open in another European capital – Stockholm – which will bring the brand's total number of stores in Europe to four.
As of 31st December, the Japanese sportswear brand's turnover for the first three quarters of the financial year 2011-2012 showed an increase of nearly 6% at 1.8 billion euros. In Europe, the brand's second largest market, sales were up 8%.
Copyright © 2023 FashionNetwork.com All rights reserved.