Aquascutum plans big push in accessories
By Mark Potter
LONDON, June 1 (Reuters) - The new owners of British luxury fashion label Aquascutum are revamping its concession in department store Harrods and planning a big push in accessories as they look to revive the loss-making 159-year-old brand.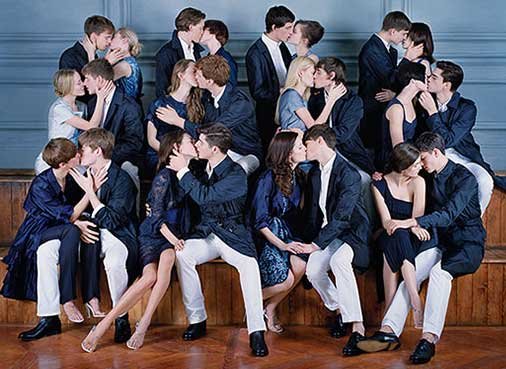 Aquascutum
Belinda Earl, who teamed up with entrepreneur Harold Tillman in September to buy Aquascutum to run alongside their Jaeger business, told the Reuters Global Luxury Summit her focus so far had been on improving the brand's IT and business systems.
However, following the appointment last month of Joanna Sykes as design director, the brand, best known for its patented check pattern and trench coats, was gearing up to take a higher profile, she said.
That would include refitting its shop-in-shop within prestigious London department store Harrods this autumn -- its second-biggest sales outlet -- and a big push in accessories.
"Accessories were all licensed under the previous management. Those licenses all expire at the end of 2010, so from the beginning of 2011 we are able to source and develop our accessories and that's what we plan to do," Earl said.
Following a similar strategy that has paid off at Jaeger, Earl said she aimed to build Aquascutum's accessories business to account for 10 percent of total sales in around two years, up from around 1 percent currently.
Earl said demand for Aquascutum products had held up during the period of transition, though she declined to give figures.
"The wholesale order book is very much there for autumn/winter," she said, adding the brand remained particularly popular in Italy.
Tillman, who majority-owns both Aquascutum and Jaeger, said in September he eventually planned to expand Aquascutum in markets like Russia and the United States.
He and Earl, who is chief executive of both businesses, bought Aquascutum from Japanese group Renown (3606.T), saving over 300 jobs at its factory in Corby, central England.
(For more on the Reuters Global Luxury Summit,)
(Editing by Louise Heavens)
(([email protected]; +44 20 7542 2943; Reuters Messaging: [email protected]))
(C) Reuters 2010. All rights reserved. Republication or redistribution ofReuters content, including by caching, framing or similar means, is expresslyprohibited without the prior written consent of Reuters. Reuters and the Reuterssphere logo are registered trademarks and trademarks of the Reuters group ofcompanies around the world.nLDE64R0NZ
© Thomson Reuters 2022 All rights reserved.