American Apparel to sack migrants with no papers
(Reuters) - American Apparel Inc will dismiss 1,500 factory workers who could not prove their U.S. immigration status or rectify problems with their employment records, the Los Angeles Times said on Thursday 3 September.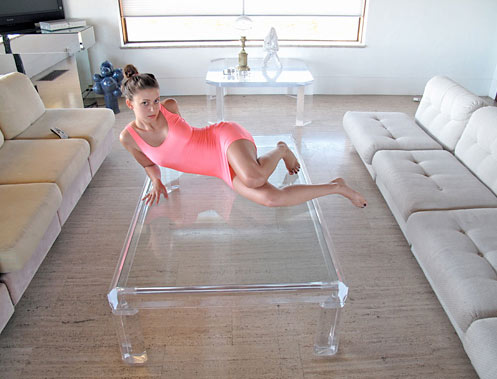 'Scoop Back Tank Dress' from American Apparel - Photo: www.americanapparel.net
The job cuts come two months after the clothing manufacturer and retailer said a U.S. government inspection revealed that it had about 1,600 workers who did not appear to be authorized to work in the country, according to the paper.
"There are approximately 1,500 workers facing termination during the month of September," the paper quoted Peter Schey, a lawyer for American Apparel, as saying.
The paper quoted American Apparel Chief Executive Dov Charney as telling the affected employees in a letter that they would be "given priority treatment" for positions as soon as they get their immigration papers in order.
American Apparel could not be immediately reached for comment by Reuters.
(Reporting by Ajay Kamalakaran in Bangalore, editing by Will Waterman)
© Thomson Reuters 2022 All rights reserved.