All Saints bought by Lion Capital and Goode Partners
After talks of a possible takeover by Lebanese group M1 fell through in May, then the same thing again with American investment firm MSD Capital in April, All Saints Spitafields has finally found new financial partners. Lion Capital and Goode Partners, two private equity firms from the UK and the US respectively, teamed up in order to buy the British ready-to-wear brand and thus pay down its debts.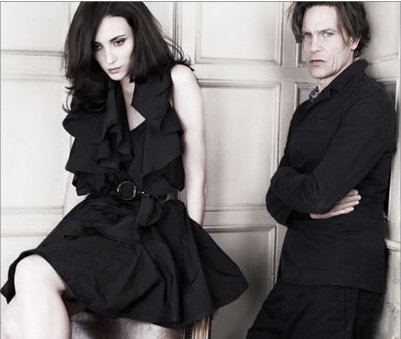 All Saints trouve des partenaires pour continuer sa route. photo All Saints
All Saints found itself in a difficult financial situation following the bankruptcy in 2008 of two Icelandic banks, Kaupthing and Glitnir, which both held a majority stake in the business. Under pressure from Lloyds Banking Group, its main lender bank, the brand's president Kevin Stanford finally managed to sign a deal which, according to the British press, involved a rescue package of nearly 105 million pounds (118 million euros). This was nevertheless below the 140 million pounds that estimates had predicted at the beginning of the year. In this new scheme, the president should be left with no more than a 10% stake in the company, while Goode Partners takes 15% and Lion Capital the remaining 75%. The latter also funds La Senza and American Apparel.
"We are very excited to invest in a brand with such enormous international potential. - said Lion Capital partner Lyndon Lea - AllSaints, in our view, combines leading product and store design with an online presence well beyond many other retailers of its size".
Today, All Saints consists of 63 stores and 47 concessions in the UK, Europe and the US. Kevin Stanford and chief executive Stephen Craig will continue in their roles during this new stage in All Saints' history.
Copyright © 2023 FashionNetwork.com All rights reserved.