Alibaba.com CEO resigns after jump in fraudulent sales
Feb 21 - Alibaba.com has replaced its chief executive following a noticeable increase in fraudulent transactions at the Chinese e-commerce firm.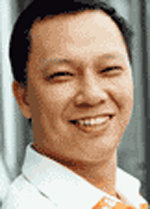 Jonathan Lu Zhaoxi
Jonathan Lu Zhaoxi, who is currently chief executive of the unlisted online retailer Taobao, will be appointed chief executive, replacing David Wei Zhe, Alibaba.com said in a statement posted on the Hong Kong stock exchange on Monday.
Alibaba.com Chairman Jack Ma said an internal investigation had picked up a spike in the number of fraudulent transactions conducted on its site by so-called China Gold Suppliers network of high volume members.
"Members of our company's senior management knew of a noticeable increase of fraud claims by global players against China Gold Supplier customers on the international marketplace that began in late 2009," Ma said in the statement.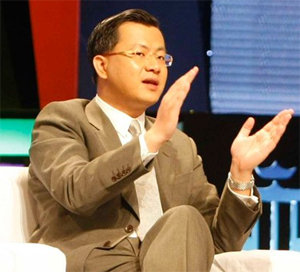 David Wei
Chief Operating Officer Lee Shi-huei Elvis had also resigned, the statement added.
Alibaba.com said in the statement there were 1,219 fraud cases in 2009 and 1,107 in 2010, with the average value per less than US$1,200.
The company also said that Lee and Wei were not personally involved in any of the claims and that they had made good faith efforts to address the problem, but were resigning to take responsibility for a "systemic breakdown".
Alibaba.com spokeswoman Linda Kozlowski declined to comment on the total amount involved, but said that the company had paid out $1.7 million from its Fair Play fund to 2,249 customers.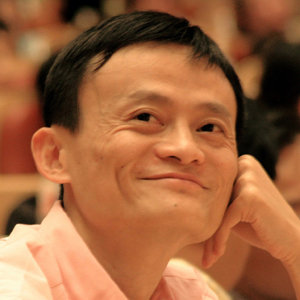 Jack Ma
Alibaba.com released the notice after the Hong Kong stock market closed on Monday. Its shares were down as much as 3.7 percent in intraday trade, worse than the benchmark Hang Seng index's 0.5 percent decline.
Alibaba.com competes with Global Sources in China's 1.5 billion yuan business-to-business (B2B) marketplace industry, and is run by the charismatic Jack Ma, whose antics include stopping the sale of shark fin products in 2009 because of his stated distaste for the controversial food.
(Reporting by Kelvin Soh and Charlie Zhu; Editing by Lincoln Feast)
© Thomson Reuters 2022 All rights reserved.