Alexander Wang takes Rodrigo Bazan from Marc Jacobs
Young fashion prodigy, Alexander Wang, has just appointed a president to his eponymous brand: Rodrigo Bazan, Marc Jacobs' former president for Europe, Middle East and India.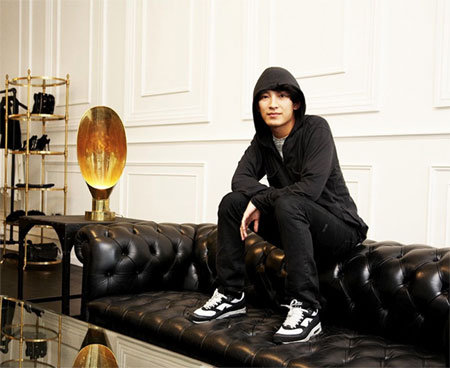 Alexander Wang: the American designer of Chinese origin
Perhaps a sign of success, this is the first time the brand has allowed an "outsider" to be so closely involved in the team. Since the beginning of 2005, the management was in the hands of his brother Dennis and his sister-in-law Aimie Wang, general director and executive director respectively. The brand thus takes a new step by recruiting Rodrigo Bazan, who is not new to the business considering his previous experience at Alexander McQueen and Marc Jacobs. In fact, Alexander Wang, it seems, has been using Marc Jacobs as a source of inspiration for his brand for several seasons now. The young designer has also been catching the eye of magazine editors and female New Yorkers, much like his older brother.
Copyright © 2023 FashionNetwork.com All rights reserved.