Aéroports de Paris appoints Mathieu Daubert as Retail Director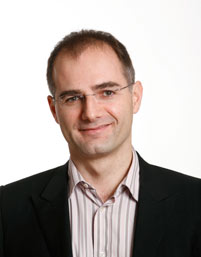 Mathieu Daubert
Mathieu Daubert has recently been appointed as Retail Director within the Aéroports de Paris group. He replaces Florence Lenne who left the company. Mathieu Daubert joined the firm in 2007 managing Paris airports' product offering. He has acquired considerable expertise in the fashion industry in his previous companies.
From 1996-2002, he held various positions in sales, buying and general management at Parisian department stores Bon Marche and then Printemps until 2007, in charge of the collections launched. At Aéroports de Paris, he joins Pascal Bourgue's team with the airports' marketing, retailing and communications.
Original by Jean-Paul Leroy. Translated by Rosie Hart
Copyright © 2022 FashionNetwork.com All rights reserved.