Aeffe could be planning to cut number of staff
Could Aeffe be the latest victim of collateral damages from the economic crisis? The Italian luxury group, owner of Alberta Ferretti and Moschino, could be forced to cut jobs owing to a harsh trading climate and the loss of two licences.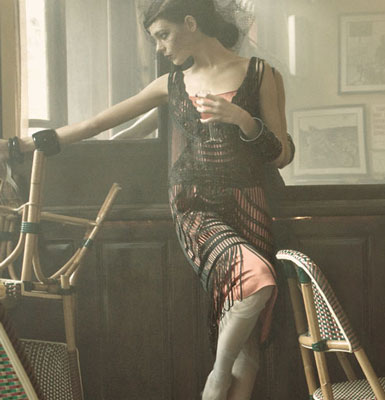 Alberta Ferretti advertising campaign
According to the director general of Aeffe, Marcello Tassinari, the loss of the licences from Basso & Brooke (a part of Vaprio Stile) and Narciso Rodriguez, combined with the ongoing crisis has pressured the group to cut costs, particularly in salaries reported Women's Wear Daily.
A union source claims this could mean the termination of 84 jobs (out of 627 in Italy), but the directors of Aeffe have declared they haven't yet reached a decision regarding the number of jobs that will be affected by the redundancies, nor the date of implementation.
Despite all this Aeffe is hoping to continue its strategy of development, placing emphasis on key brands Alberta Ferretti and Moschino. This is in any case how the director general explained the gorup's plans in March when its annual results were published.
In just over a month the Italian business has seen a rise of 3.2% in its revenue, bringing its figures up to €297 million; figures that have not taken into account fully the repercussions from the loss of the Narciso Rodriguez licence.
By Jonathan Fulwell (Source: Sarah Ahssen)
Copyright © 2023 FashionNetwork.com All rights reserved.