Abercrombie shareholder wants CEO Jeffries replaced
An Abercrombie & Fitch Co shareholder called on the teen apparel retailer to replace Chief Executive Mike Jeffries after his contract expires in February, saying his re-election could further dent shareholder confidence in the board.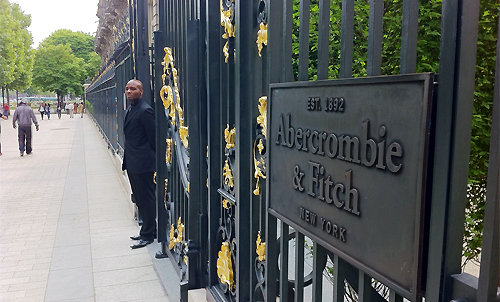 (Foto: MG/FashionMag.com)
Engaged Capital LLC, which owns less than 1 percent of the company's shares, said in a letter to the board that the expiration of Jeffries' term is an opportunity for the board to set a new direction for the company.
A&F's shares, which have lost about 30 percent of their value this year, rose 4 percent to $35.43 in early trading on Tuesday.
Analysts have raised concerns about the company's ability to revitalize its merchandise, citing management's focus on cost-cutting, marketing and distribution instead of product and design.
"A little fresh blood would definitely benefit the company," Morningstar Inc analyst Bridget Weishaar told Reuters.
However, she said the board has been very supportive of Jeffries. "So, I'd be highly doubtful if this letter changes anything."
Engaged Capital expressed concern that there appeared to be no qualified successor within the company to replace 69-year-old Jeffries, who has been CEO for 16 years.
His current contract includes a clause that he would receive over $100 million if the company changes control.
Abercrombie was not immediately available for comment.
The investment firm said it owns about 400,000 shares of Abercrombie. A&F has about 76.40 million shares outstanding, according to Thomson Reuters Data.
Jeffries made headlines in 2006 when he said A&F's clothes were made for "cool" and "attractive" kids and not for "fat" people. The company, which does not offers sizes for women above large, said last month it would expand sizes, colors and fits for all styles by the spring to attract more customers.
Abercrombie and rivals Aeropostale Inc and American Eagle Outfitters Inc have been hit as young shoppers shift to "fast fashion" chains such as Inditex's Zara and Forever 21, which offer more fashionable clothing at cheaper prices.
Abercrombie warned last month of tough holiday sales. The company posted a third-quarter loss after comparable-store sales fell for the seventh straight quarter.
© Thomson Reuters 2022 All rights reserved.