Abercrombie & Fitch starts 2011 on a high note
Abercrombie & Fitch said on Thursday that net sales for the first quarter ended April 30th went from $687.8 million to $836.7 million when compared to last year, showing a 22% increase. The American retailer said that, within the quarter, sales in April were particularly strong.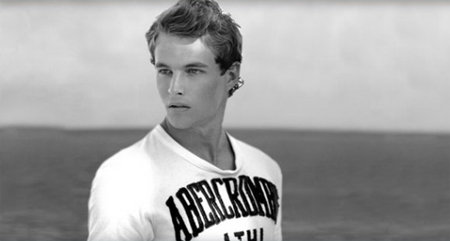 Abercrombie & Fitch 2011 campaign
The group saw strong growth in the US and abroad, with a 13% sales increase in its home market ($641.0 million) and an impressive 64% increase in international sales ($195.7 million). Total sales, including shipping and handling costs, increased 32% to $105.8 million.
Comparable store sales for the quarter increased 10%. By brand, Abercrombie & Fitch went up 8% while both abercrombie kids and Hollister Co increased by 11%.
The teen clothing chain currently operates a total of 1,071 stores. Its network in the United States is split between Abercrombie & Fitch (316 stores), abercrombie kids (181), Hollister Co. (502) and Gilly Hicks (18). As for internationally, the group operates 54 stores, of which the majority (40) is for its Hollister brand.
Copyright © 2023 FashionNetwork.com All rights reserved.