Will empty big-box stores ever get filled?
By Emily Chasan
NEW YORK (Reuters) - The recent wave of retail bankruptcies has left lots of empty storefronts in shopping centers and malls, and landlords may be in for a long drought as retailers curtail expansion plans amid recession.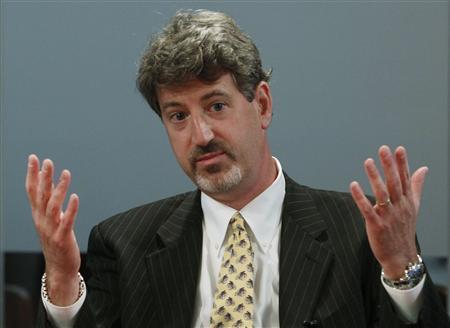 The bankruptcies of retailers like Circuit City, Steve & Barry's, Linens 'n Things, Fortunoff, Mervyn's and Goody's -- and the closure of hundreds of other stores that filled up "big boxes" at malls -- have left landlords with big holes in their income streams. They'll have to think creatively in order to fill those spaces, experts said at the Reuters Global Retail Summit this week in New York.
"There's nobody else in the marketplace that's showing massive expansion plans, and that's the issue now," Matthew Bordwin, managing director at KPMG Corporate Finance, who works with troubled retailers, said at the summit.
Only a few companies, such as off-price retailers and dollar stores, are expanding, but that will not be enough to fill all the empty space.
At a recent industry conference, Bordwin said nearly every landlord he had talked to had told him TJX Cos (TJX.N), which operates the off-price T.J. Maxx and Marshalls stores, was looking at a location in one of their shopping centers.
"T.J. Maxx is doing well, but I'm pretty sure T.J. Maxx is not opening up 9,000 new locations this year," Bordwin joked at the summit.
Only a handful of retailers have bought leases from retailers that have gone out of business in bankruptcy. Kohl's Corp (KSS.N) and Forever 21 Inc acquired some Mervyn's locations at a bankruptcy auction, but others have not had as much luck selling their leases.
Nina Kampler, executive vice president at Hilco Real Estate, said at the summit, "I think for a while there's going to be a lot of vacancies and a lot of dead space, and then people who think they're clairvoyant and are betters and gamblers by nature are going to buy these things for a song and redevelop."
In some cases, landlords have shown great ingenuity in finding ways to fill empty big-box stores, according to Julia Christensen, author of the 2008 book "Big Box Reuse." She found big box stores had been converted into everything from a church, library and school to a medical center, courthouse and recreation center.
Hilco's Kampler, who works with companies trying to dispose of troubled real estate, said the biggest issue in trying to find new uses for the space is that landlords don't want to give up potential revenue.
Movie theaters, bowling alleys, ice skating rinks and even housing may be options for redeveloping big boxes, she said, adding that changes to the big-box format could be the "next iteration" of the mall shopping experience for U.S. consumers.
"One of the things I've been asking landlords ... is how many boxes they've been given back this year and how they're going to fill them," Kampler told the summit. "The ones who are successful at refilling the boxes are dividing it up, and they're not selling it as a box."
(Reporting by Emily Chasan; editing by John Wallace)
© Thomson Reuters 2023 All rights reserved.