US malls' ills give independent stores an opening
By Phil Wahba
NEW YORK (Reuters) - The wave of bankruptcies that has eliminated dozens of U.S. retail chains could force landlords to rethink their traditional aversion to having small, independent retailers as tenants, a retail real estate expert said on Thursday 11 June.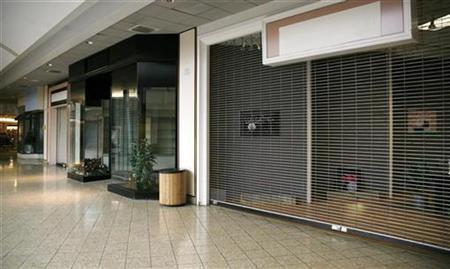 "If you walk into any mall in the country, there are seven Gaps, four Ann Taylors and it's cookie cutter," Matthew Bordwin, managing director of consulting firm KPMG Corporate Finance LLC's retail bankruptcy practice, told the Reuters Global Retail Summit.
In normal times, national landlords prefer to deal with national chains with proven track records and credit profiles, rather than take a chance on an unknown independent store, or wind up dealing with countless small tenants, Bordwin explained.
But with malls rendered unappealing by soaring vacancy rates, landlords are showing more openness to independent stores, he said.
"The landlord might say, 'The credit might not be great, but I am sitting here 30 percent vacant so here's an opportunity to get some rent," Bordwin said.
And one-of-a-kind independent retailers could help a mall differentiate itself.
"There might be an opportunity for the rebirth of neat retail concepts -- some local designers could show their stuff," he said.
(Reporting by Phil Wahba; Editing by Phil Berlowitz)
© Thomson Reuters 2022 All rights reserved.