US apparel chains top estimates
By Martinne Geller
NEW YORK (Reuters) - Apparel retailers Chico's FAS Inc (CHS.N), Charming Shoppes Inc (CHRS.O), American Eagle Outfitters Inc (AEO.N) and Polo Ralph Lauren Corp (RL.N) posted better-than-expected quarterly results on Wednesday 27 May, helped by tight management of expenses and inventories.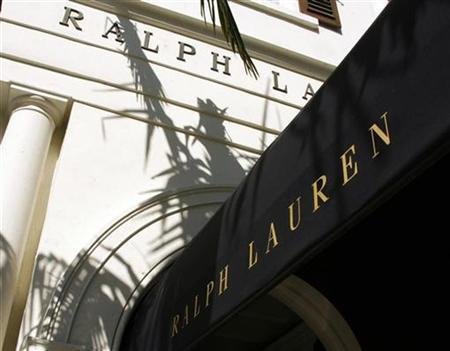 American Eagle also said it is seeing early indications of its business stabilizing, though it forecast second-quarter earnings that could be below Wall Street estimates.
Apparel retailers and manufacturers have been among the hardest hit sectors in the recession as consumers cut back on spending for anything other than essentials like food.
Retailers have responded by cutting inventories and sharply reducing expenses in order to preserve profits or mitigate losses as sales fall.
While consumer confidence has improved, unemployment continues to rise, credit remains tight and home values continue to fall, keeping pressure on consumer spending, which makes up more than two-thirds of the U.S. economy.
"We are now two months into fiscal 2010 and there is still tremendous uncertainty regarding how long the current retrenchment in consumer spending will last or how much additional deterioration in personal consumption may occur," Polo Chief Financial officer Tracey Travis said on a conference call with analysts.
PROFIT FALLS AT AMERICAN EAGLE, POLO
American Eagle, which caters to teenagers and young adults, said net income tumbled to $22.0 million, or 11 cents per share, in its first quarter, ended on May 2, from $43.9 million, or 21 cents per share, a year earlier.
Excluding items, profit was 8 cents per share. Analysts on average were expecting 7 cents per share, according to Reuters Estimates.
Sales fell 4 percent to $612 million.
On the women's apparel side, Chico's said net income in its first quarter was $14.5 million, or 8 cents per share, up from $12.7 million, or 7 cents per share, a year earlier.
Excluding charges, the company earned 11 cents per share, topping analysts' average estimate of 8 cents per share, according to Reuters Estimates.
Chico's cited a higher gross margin and lower expenses for its improved profit.
As previously reported, sales edged up to $410.6 million from $409.6 million. Same-store sales fell 3.2 percent versus the 17.5 percent drop in the year-ago quarter.
Charming Shoppes, which specializes in plus-size clothing with chains like Lane Bryant, had a surprise profit of 1 cent per share, excluding items, according to Reuters Estimates. Analysts were expecting a loss of 5 cents per share.
Charming Shoppes' sales fell 16 percent, but total expenses also fell 16 percent.
Polo Ralph Lauren, the fashion company that makes upscale brands like Polo and Club Monaco, said net income was $45 million, or 44 cents a share in its fiscal fourth quarter ended March 28, down from $103.5 million, or $1 per share, a year earlier.
Excluding impairment and restructuring charges, the company said it earned 86 cents per share.
Analysts on average forecast 40 cents a share, according to Reuters Estimates.
Polo shares rose $3.20 to $57.58 on the New York Stock Exchange on the morning of Wednesday 27 May, while Chico's rose 67 cents $9.52, and American Eagle rose 71 cents to $15.19. Charming Shoppes rose 15 cents to $3.73 on Nasdaq.
(Writing by Martinne Geller and Brad Dorfman, editing by Gerald E. McCormick, Dave Zimmerman)
© Thomson Reuters 2022 All rights reserved.