Unknown private equity firm makes $1.7 billion bid for Australia's David Jones
Australia's No.2 department store chain David Jones said on Friday it had received an unsolicited 1.05 billion pounds ($1.65 billion) bid from a consortium led by Britain's EB Private Equity - a firm it did not know much about and was unknown to many market players.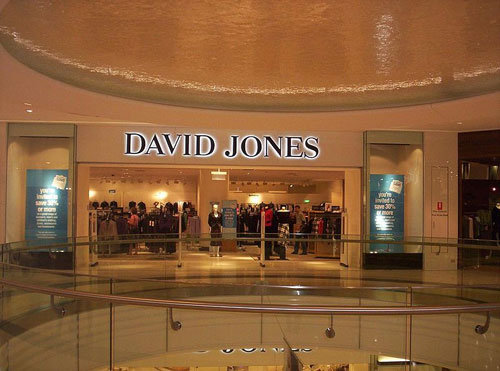 David Jones
According to its website, EB Private Equity is a real estate investor that counts retail properties among its strategic interests. The website lists no telephone number and carries only basic information about its strategy.
David Jones said it did not have sufficient information to evaluate EB Private Equity's offer, which represents a 38 percent premium to the stock's closing price on Thursday.
"No details of EBPE's financial capacity, its management, or any of the terms of the residual equity have been made available. No further details in relation to the proposal have been provided," David Jones said in a statement.
The bid values shares in David Jones at A$3.12 apiece. The stock was trading at A$2.58 in afternoon trade, 14 percent higher than Thursday's close.
Corporate Australia has developed into a hotbed of M&A activity amid attractive stock valuations for many sectors, and retailers are seen as particularly vulnerable targets due to a dour outlook for consumer spending that has begun to hit earnings.
David Jones is seen as a takeover target for private equity primarily for its property portfolio worth up to A$700 million ($700 million) that includes flagship stores in the heart of Sydney and Melbourne.
"Part of the attraction to David Jones is the underlying value of its prime properties, so it doesn't surprise me that there is a property angle to the bid," said Paul Xiradis, chief executive at fund manager Ausbil Dexia which owns 5.96 percent of David Jones, according to Thomson Reuters data.
"The value of the property could incite others to launch bids," he said.
Gresham Advisory Partners, which has a long association with David Jones, would act as an advisor to David Jones, a source familiar with the matter said. Gresham declined comment.
Other names touted in the market as likely suitors include Premier Investment and global buyout funds.
"The most likely winner of any battle for David Jones we think will be an Australian firm and most likely Solomon Lew's Premier Investments, which recently added former David Jones CEO Mark McInnes to its management team," said Peter Esho, chief market analyst at City Index.
"McInnes has been quietly recruiting the old David Jones guard at Premier, and we think Lew has intentionally been holding off making any large acquisitions over the past few years with a tilt at David Jones in mind."
Retail industry veteran and billionaire Lew is chairman of investment firm Premier which owns Just Jeans and other youth-oriented retail chains. He is also a former chairman of top department store Myer.
Premier, which has said in the past it was on the lookout for acquisitions, held some A$303 million in cash as of January 28, 2012, and has room to raise debt.
Private equity firms have been active in Australia's retail sector. TPG bought David Jones' larger rival Myer Holdings for A$1.4 billion in 2006, took it private and sold the some of the department store's property assets before relisting it in 2009.
© Thomson Reuters 2022 All rights reserved.