UK's Tarsus sells stake in French JV for $8 mln
Oct 3 - British media firm Tarsus Group Plc said it would sell its 51 percent stake in the joint venture, Modamont SAS, to partner, Premiere Vision SAS, for 6.1 million euros ($8.1 million) to repay its loan.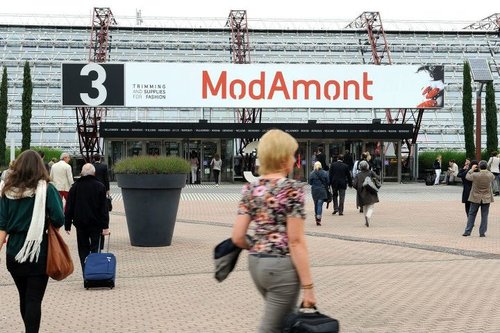 © Carole Desheulles
Tarsus said its French unit would repay a loan of 2.2 million euros to Modamont -- an exhibition for fashion accessories that takes place biannually in Paris.
The proceeds will also be used to give additional flexibility to Tarsus' balance sheet, the company, which organises and manages exhibitions, conferences, publishing and online media, said in a statement on Monday.
Tarsus's share of Modamont sales and profit were about 2.2 million euros and 0.6 million euros, respectively, for 2010.
The company said the Modamont event and Labelexpo Europe -- the second-largest show in its portfolio -- generated like-for-like revenue increases of 9 percent and 10 percent, respectively, both slightly ahead of its expectations.
"The disposal of Modamont will materially reduce our exposure to the lower growth European market and less than 10 percent of group profits will now be generated from France," the company said in a statement.
Tarsus shares, which have lost 10 percent of their value in the last three months, closed at 134.75 pence on Friday on the London Stock Exchange, valuing the firm at about 120 million pounds.
($1 = 0.745 Euros)
(Reporting by Tresa Sherin Morera in Bangalore; Editing by Don Sebastian)
© Thomson Reuters 2022 All rights reserved.