UK retailers predict a bright Christmas
Nov 25 - British retailers are gearing up for bumper Christmas sales, with the country's biggest supermarket group Tesco predicting its best ever festive season.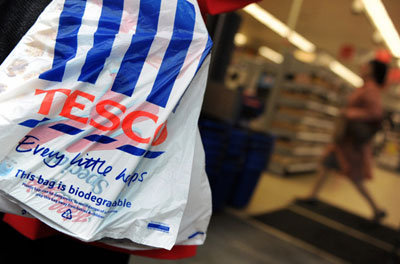 Tesco expects biggest-ever Christmas sales
The cheery note follows recent upbeat outlooks from retailers including Britain's biggest department store group John Lewis and discount store Poundland.
"We're backing Christmas. We believe it will be our biggest Christmas yet," Tesco's commercial and marketing director Richard Brasher said on Thursday at a store in north London.
Tesco is setting aside 5 percent more selling space for seasonal products ranging from artificial trees to a Virgin Mary children's costume at its 220 Extra stores, which account for about 50 percent of its UK revenue.
British retail sales growth picked up in November, and a survey by the Confederation of British Industry (CBI) showed retailers expect demand to hold firm in the crucial Christmas shopping season.
Europe's No.2 electricals retailer Dixons Retail hopes demand for iPads, motion-sensitive gaming systems and 3D TVs will offset the impact of government cost-cutting measures.
"It is clear to us that new technology sales will be strong (at Christmas)," Chief Executive John Browett said, after the company posted an expected narrowing of first-half losses and said its recovery strategy was on track. "However, the key question is how much of that substitutes for other expenditure in this kind of environment? We are not expecting an easy Christmas, we think it is going to be very competitive," he said.
Many of Europe's retailers are still struggling with consumers' reluctance to spend on big ticket items as governments cut spending and raise taxes to reduce huge deficits.
By Mark Potter and James Davey

By Mark Potter and James Davey
© Thomson Reuters 2023 All rights reserved.