UK retail developers eye safety, urge high st revamp
LONDON, Sept 22 (Reuters) - Retail property investors are chasing safehaven assets in key UK urban centres, at the same time paring their hitherto rising interest in secondary sites and looking to reinvent tired high streets, industry executives said.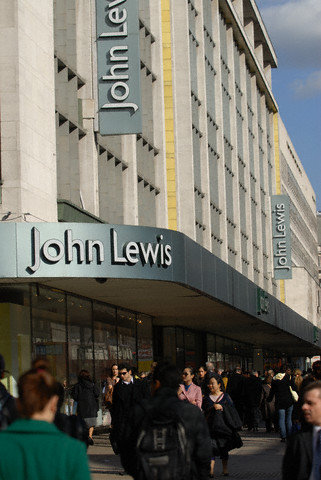 Photo: Corbis
"It's not really in our plans to buy more secondary shopping centres," said Richard Akers, head of retail at Land Securities , which has development projects in Leeds and Glasgow.
Investor interest in secondary retail property, which is located outside the most popular sites , had grown over the past year as risk appetite returned to the sector, with IPD data showing UK commercial property values had rebounded 17.7 percent from a 45 percent fall in the financial crisis.
Over the past 25 months, UK retail property values rose 20.7 percent, IPD data also showed.
But capital growth -- particularly in retail property -- has slowed in recent months, in part because of renewed worries about the European debt crisis, and because of morbid economic growth forecasts for the UK.
"The number of people now playing in our playground are becoming fewer and fewer," Development Securities' head of retail, Paul Redstone, said of secondary retail property on the sidelines of the British Council of Shopping Centres (BCSC) conference in Manchester.
Edinburgh, Sheffield and Birmingham are among the cities targeted for new retail projects, with risk averse developers looking selectively beyond London.
"In the last few weeks, months, the world has become a riskier place," Redstone said at the Sept. 19-21 conference.
Developers such as Hammerson, Land Securities and fund manager Henderson Global Investors said their pipelines were centred on key regional cities because of rental growth prospects and their affluent customer bases.
They were also looking at their ability to lure better-performing retailers such as John Lewis and Apple , which were keen to expand outside London, several UK developers said.
HIGH STREET REINVENTION

The rise in investment into key urban centres outside London comes as other secondary retail locations grapple with a growing number of vacant high street stores, leading to calls from industry leaders for a reduction of the UK's retail footprint.
"My worry is that there are large parts of the UK's retail space where retailers just don't want to be because the market isn't big enough," Metric Property Investments' Chief Executive, Andrew Jones, said.
"I think we will start to see, I can't point to this yet, we will start to see alternative uses popping up in a lot of these shops," he said.
BCSC forecasts at least 11 percent of UK stores will remain vacant between 2011 and 2020, against an average vacancy rate of 6-7 percent before 2007, citing rivalry from Internet retailing and supermarket expansion.
"Britain is overshopped," Redstone said. "The problem we have is that the number of financially viable opportunities outside London in this country, which are going to provide (retail shop) accommodation that's in demand, are very few"
Other developers said the key to turning around high streets was not to convert them to other uses, such as offices or residential, but rather to reinvent the way shops were arranged.
"We need to start strategically thinking about how we place retail into our high street," Henderson Global Investors' director of retail development, Martin Perry, said, citing the Bluewater mall, which spreads out its anchor stores.
"You just have to get high streets to behave like shopping centres," Perry said. (Editing by Andrew Macdonald) (Reporting by Brenda Goh)
© Thomson Reuters 2023 All rights reserved.