Tom Hansen takes the helm at Heelys
From the 1st of August Tom Hansen will take charge of the roller shoe company Heelys. Having specialised in strategic marketing for thirty years, Hansen was hitherto at the head of TM Advertising (formerly known as Temerlin McClain).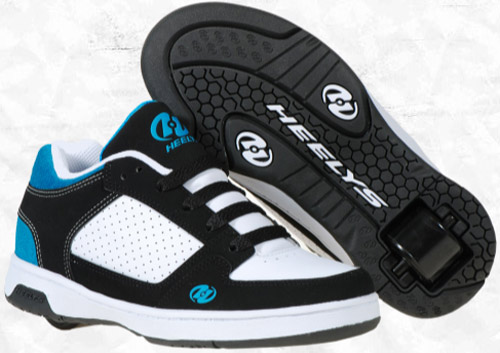 Heelys 2009
In the past Hansen has worked for large companies such as Hallmark and McDonald's. He was also behind the scenes for famous publicity campaigns in the USA such as "Life Comes At You Fast" for an insurance company and "We Know Why You Fly" for American Airlines. This know-how will soon be benefiting Heelys, which the new CEO intends to help leap forward.
"I believe there are several cost and infrastructure opportunities that can be optimized given the company's reduced sales volume that should restore profitability very soon," stated Tom Hansen. "We will address those issues and begin to re-stage the Heelys brand day one," remarked Hansen.
"Tom is a perfect fit for Heelys", explained Gary Martin, chairman of the board. "In addition to his creative passion, he is a proven executive with experience both building and restoring operations to their potential. We recognize that this is a challenging retail environment for any executive, but the board believes in Tom and his ability to restore shareholder value."
By Jonathan Fulwell (Source: Matthieu Guinebault)
Copyright © 2022 FashionNetwork.com All rights reserved.