The International Luxury Business Association shifts focus back to developed markets
If you look at the financial reports of luxury companies, you would think that the developing markets are the only ones showing growth and prosperity for the future. But the International Luxury Business Association, headed by Catherine Jubin, would beg to differ: developed markets are still important! The association will hold the third edition of its Luxury Outlook conference on November 24 around the topic of ways to grow the luxury business in developed countries.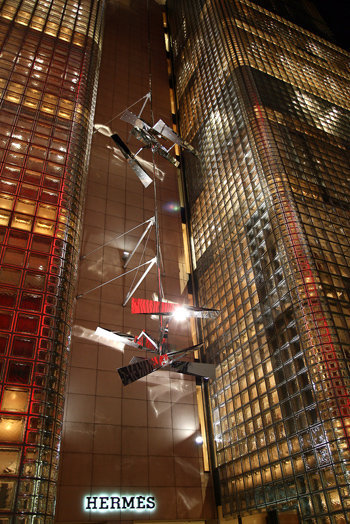 Hermès store inTokyo (Photo: PixelFormula)
The panel will focus on the luxury markets of three different countries: Japan, Germany and the United States. As for Japan, it will be determined whether economic activity will get better again after several years of crisis, and also taking into account the devastating earthquake that hit the country in March this year. As for Germany, the theme of the discussion will be: "Can we attract German customers to luxury brands?". In fact, data shows that the luxury market in Germany does not reflect the country's economic success.
Finally, in the United States, the conference will focus on how to appeal to "the super rich Americans". Before beginning these discussions, Jean-Marc Bellaïche, the senior partner and managing director of Boston Consulting Group, will present an overview on the evolution of luxury markets. Later, Rémy Oudghiri, the director of future studies at Ipsos Public Affairs, will tackle the question "What are the attitudes towards luxury?" in regards to Japanese, German and American consumers.
Several other speakers are expected to give a speech at the luxury meeting taking place at the Hôtel Shangri-La in Paris. Some of these are Patrice Wagner, the CEO of Bon Marché, Rolf Sigmund, CEO of l'Oréal Luxe Germany, Douglas Gollan, head and editor-in-chief of Elite Traveler, Mineaki Saito, deputy chief executive of Hermès International and Jean-Marie Bouissou, research director of Sciences Po.
Copyright © 2023 FashionNetwork.com All rights reserved.