The Dorchester Prize unanimously selects its shortlist for 2012

"The choice was absolutely unanimous with a capital U!" agreed Elizabeth Saltzman (Vanity Fair) and the designer Harumi Klossowska de Rola, following the selection process. Tuesday, June 26, the very chic panel of the design competition launched in 2010 by the Dorchester Palaces, met in the fabled Plaza Athénée to select five candidates from among the twenty eligible applications. After previously focusing on London and New York, this year's jury is looking at designers based in France, the Netherlands, Belgium, Luxembourg and Switzerland. A significant opportunity that the young French designer community successfully seized upon, given that all the finalists are from Paris. 


The jury easily settled on the duos IRM Design and Augustin Teboul (all four are Esmod Paris graduates); Calla, the "printologiste," darling of the fashion pack and also in the running for the next Andam Fashion Award; the extravagant fur designer Quentin Veron and the emerging brand of men's underwear, Les Garçons.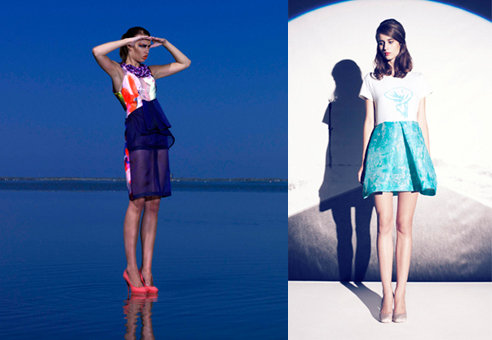 IRM Design et Calla, SS 2012
"All young designers need financial support, so our choice was for designers who we already know will be among the future players in the industry over the next ten years," Elizabeth Saltzman told FashionMag. The internationally renowned U.S. editor (Vogue U.S., Vanity Fair) is also the favored stylist for actress Gwyneth Paltrow and consultant for major luxury brands. Moreover, her expertise has been the motivating force behind the Dorchester Collection juries the past three years during the review process of candidates' applications. 

These young brands (a maximum of four years of activity) must again seduce the same jury in a few months during the final competition to be held at the Plaza Athénée, one of the jewels of the Parisian Dorchester Collection, along with the Meurice. Among the prizes are a grant of 30,000 euros and guaranteed visibility during Milan fashion week.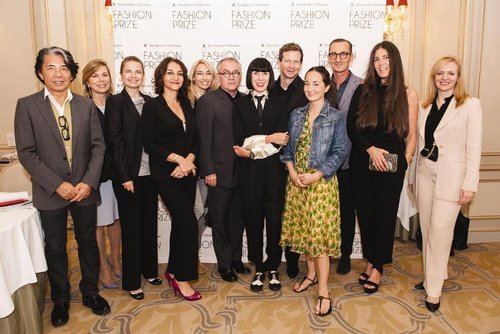 Kenzo Takada, Isabelle Maurin (Plaza Athénée), Sophie d'Aulan, Nathalie Rykiel, Alexandra Golovanoff, Jean-jacques Picart, Chantal Thomass, Lorenz Baumer, Harumi Klossowski de Rola, Bruno Frisoni, Elizabeth Saltzman, Julia Record (Dorchester Collection)
For the third edition of this newcomer award in support of design, the jury consists of Nathalie Rykiel, Kenzo Takada, Chantal Thomass, Bruno Frisoni, the jeweler Lorenz Baumer, fine jewelry designer Harumi Klossowska de Rola, journalist Alexandra Golovanoff, luxury expert Jean-Jacques Picart and stylist and consultant Elizabeth Saltzman.
Copyright © 2023 FashionNetwork.com All rights reserved.