Temple St. Clair joins 'Luxury at JCK'
Temple St. Clair has joined a growing list of designers choosing to exhibit at 'Luxury at JCK' in 2011. The jeweler will showcase her fine jewellery collections known for their exquisite gemstones and high quality craftsmanship.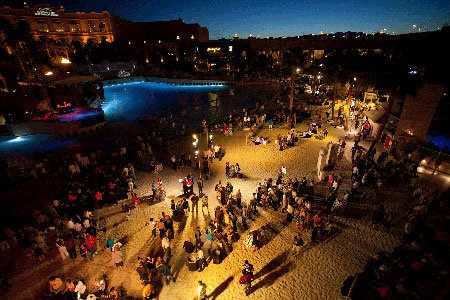 JCK in Las vegas
With an expanded exhibit space, redesigned layout and additional show dates, JCK has become one of the most desirable destinations for professionals in the jewellery industry. 'Luxury at JCK' hosts 500 and has an additional 800 legacy retailers on days 1-3, later expecting over 2,000 high-end retailers on the following JCK days.
"'Luxury at JCK' understands the importance of the elite, high-end of the industry," said Yancy Weinrich, Industry Vice President for the JCK Events. "It continues to invest and place resources to ensure that Mandalay Bay/Four Seasons is the destination for the jewellery industry in 2011 and beyond."
'Luxury at JCK' will take place from May 31 to June 6, together with JCK Las Vegas on June 3-6. A third event, Swiss Watch at JCK, will be held at its new venue Mandalay Bay on June 2-6.
By exhibiting at the event, Temple St. Clair's team is confident that they will continue to deepen their brand awareness to better accommodate and support their rapidly growing business.
Marina Felippe
Copyright © 2022 FashionNetwork.com All rights reserved.