T-shirt maker Gildan shifts ops after Haiti quake
TORONTO, Jan 13 (Reuters) - Gildan Activewear (GIL.TO), a Canadian T-shirt maker, said on Wednesday 13 January it would move some of its manufacturing operations to Central America after a powerful earthquake in Haiti damaged one of its subcontractor's factories.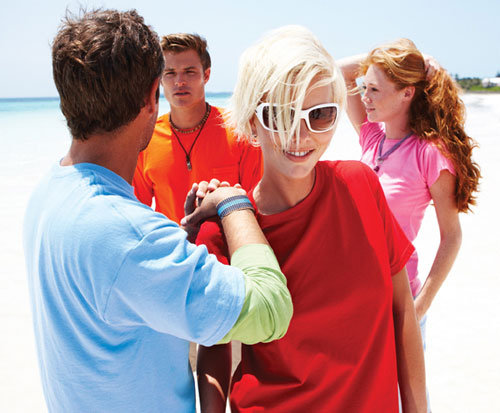 Gildan Activewear
The Montreal-based company, which manufactures T-shirts, socks and underwear, said one of three factories that sews fabric for Gildan in the small Caribbean country, suffered substantial damage during Tuesday 12 January's quake.
Gildan said it would shift production of the shirts, destined for the U.S. screenprint market to the Dominican Republic, Honduras and Nicaragua.
The company said its U.S. retail customers were not affected.
Gildan shares were down 2.2 percent at C$23.69 on the Toronto Stock Exchange on Wednesday 13 January morning. ($1=$1.04 Canadian) (Reporting by Scott Anderson)
© Thomson Reuters 2022 All rights reserved.