Stylist Esteban Cortazar leaves Emanuel Ungaro
PARIS, 23 July 2009 (AFP) – The stylist Esteban Cortazar, designer of womenswear collections for Emanuel Ungaro since the end of 2007, has ended his partnership with the label, the luxury ready-to-wear fashion house announced on Thursday 23 July in a press release.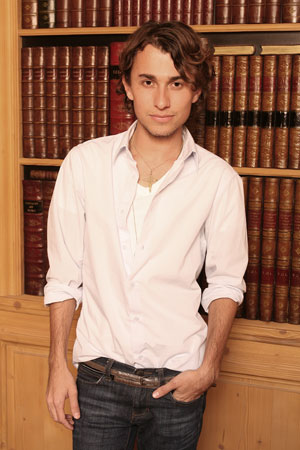 Esteban Cortazar
"Emanuel Ungaro SAS and Esteban Cortazar have reached a mutual agreement to put an end to their collaboration", announced the text. No precision had been able to be obtained on Thursday 23 July over the reasons for the departure of the stylist, aged 24 and who has designed three collections for Ungaro.
Esteban Cortazar was named as the replacement of the Norwegian Peter Dundas in November 2007, who was dismissed following insufficient results. The president of the label, Mounir Moufarrige, indicated in a press release at the time that Ungaro was in "need of an electric shock".
Born in Bogota, holder of Colombian/British dual-nationality and having lived in the USA from the age of 11, the young stylist presented his first collection for his own brand in New York in 2003.
The fashion house Ungaro should soon announce the name of his successor, in light of the fact that the fashion shows for spring-summer 2009/2010 off-the-peg womenswear will be held from 30 September – 8 October.
There has been a merry-go-round of designers at the house since the departure of Emanuel Ungaro in 2005. Esteban Cortazar was the fourth stylist for the off-the-peg feminine brand in as many years.
The fashion house, founded in 1965, is owned by the American investment group AIMZ.
By Jonathan Fulwell (Source: AFP)
Copyright © 2023 FashionNetwork.com All rights reserved.