Strong Christmas seen boosting Matalan sale talks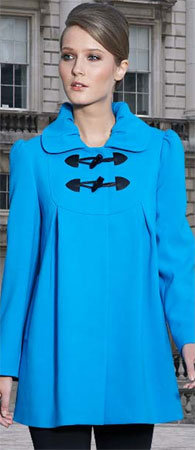 Matalan, autumn 2009 - Photo: www.matalan.co.uk
LONDON (Reuters) - A surge in Christmas sales at British discount fashion retailer Matalan could reinvigorate a sale process that has run slowly since private equity houses first expressed an interest in the chain in October.

Matalan, taken private by founder John Hargreaves for 817 million pounds in 2006, said on Wednesday 13 January sales at stores open over a year increased 9.3 percent in the 13 weeks to January 2 and were up 13.7 percent for the five weeks to January 2.
"These figures should assist the current sales process, given press speculation that the asking price was putting off potential buyers," said Singer analyst Matthew McEachran.
Private equity houses including CVC, TPG and Advent International all registered an interest in making a bid for Matalan last year, sources familiar with the process said.
However, they baulked at an asking price of around 1.5 billion pounds, according to media reports.
Matalan brought in Goldman Sachs (GS.N) in December to run the sale alongside PricewaterhouseCoopers.
The group, which runs 205 stores mostly outside city centres, said total sales over the 13 week period increased 10.4 percent to 362 million pounds, while gross margins "improved."
"This performance is particularly strong considering it builds on the strong like-for-like growth and therefore strong comparators achieved last year in the same period," it said.
Britain's retailers have generally reported stronger-than-expected Christmas sales, but Matalan's performance is ahead of rivals like Marks & Spencer (MKS.L), Debenhams (DEB.L) and Next (NXT.L).
"Matalan's recovery potentially represents a competitive threat to the main middle-market operators," McEachran said. Matalan said debt levels were reduced during the period, with the net debt to EBITDA (earnings before interest, tax, depreciation and amortisation) ratio falling to below 1.0, which compares with 3.6 at the time of the buyout.
It also said it would accelerate investment, without giving further details.
(Reporting by Mark Potter, Simon Meads and James Davey; Editing by Rupert Winchester)
© Thomson Reuters 2023 All rights reserved.