Stores can avoid big holiday price cuts
By Nicole Maestri
NEW YORK (Reuters) - U.S. retailers' efforts to cut costs and reduce inventory mean sale signs offering 80 percent off could be in short supply this upcoming Christmas season, Barclays Capital retail analyst Robert Drbul told the Reuters Global Luxury Summit on Monday 8 June.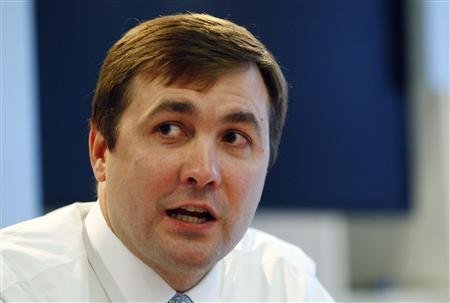 "In the back half of the year ... the supply/demand equation is going to be better," he said. "You're not going to need to see 80 percent off on products."
Last holiday season, luxury retailers like Saks Inc (SKS.N) slashed prices 70 to 80 percent as their upscale shoppers, rattled by the financial crisis and plunging real estate prices, abruptly curtailed spending.
Since then, retailers have used markdowns, coupons and special "friends and family" discount events to lure cautious luxury shoppers back to their stores. Now retailers are placing smaller holiday merchandise orders, hoping to avoid a repeat of last year's profit-crunching price cuts.
"As long as the inventory levels are at very lean levels, it's going to be OK from a retailer's perspective if sales continue to be weak," Drbul said.
Lower levels of merchandise mean lower markdowns which will protect margins even if overall sales are down, he said.
Drbul said upscale handbag retailer Coach Inc (COH.N) has adjusted to the downturn by finding the "sweet spot" where shoppers are willing to pay for its goods -- namely handbags between $259 and $298.
"You can really see that they've taken a step back and said 'OK, the world has changed on us and how are we doing to adapt and adjust?'" he said.
Coach has said that beginning in its first quarter, which starts in June, about 50 percent of the handbags it offers in an average store will be priced between $200 and $300. That compares with an average of 30 percent that it used to offer at those prices.
While investors are eager for signs that consumer spending is rebounding, Drbul said he has not yet seen a meaningful recovery. Consumers are now facing increasing gasoline prices, rising unemployment, a recent rise in interest rates, and reduced access to credit.
"The trends are still very, very difficult," he said, for consumers and retailers.
"You could have weeks of sales increases of 2 or 3 percent, but you could have weeks where sales are down 15 percent. And so the confidence level for the U.S. retailers as we head into back-to-school and holiday this year is still very, very low."
He expects the tough environment will continue into the second half of 2009 with a recovery possibly beginning in the fourth quarter or early 2010.
Investors should focus on market-share leaders that have strong balance sheets and the chance to emerge from the recession in a more competitive position, he said. Wal-Mart Stores Inc (WMT.N) should continue to benefit from the increasing number of shoppers looking for ways to save money, while smaller rival Target Corp (TGT.N) will see sales get a boost when shoppers once again splurge on clothes or home decor, he said.
He also pointed to Kohl's Corp (KSS.N) and J.C. Penney Co Inc (JCP.N) as department stores that could benefit as competitors like Mervyns go out of business, while he said upscale jewelry retailer Tiffany & Co (TIF.N) is in a position to gain from the shakeout in the industry as jewelry retailers shut their doors.
(For summit blog: blogs.reuters.com/summits/)
(Reporting by Nicole Maestri, editing by Matthew Lewis)
© Thomson Reuters 2022 All rights reserved.