Sportswear designer Liz Claiborne dead at 78
By Aarthi Sivaraman and Alexandria Sage
NEW YORK/LOS ANGELES (Reuters) - Apparel designer Liz Claiborne, who founded a namesake women's sportswear label that grew into a multibillion dollar global empire, has died at age 78, the company said on Wednesday.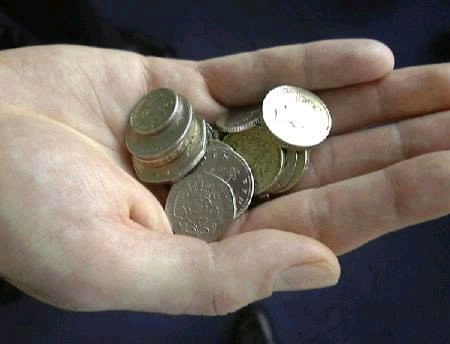 Claiborne was ailing from cancer and died at New York-Presbyterian Hospital on Tuesday, her assistant told Reuters.
Born March 31, 1929 in Brussels, Claiborne was raised in New Orleans. After winning a design contest in Harper's Bazaar magazine as a young woman, she launched her career upon moving to New York.
She worked at various Seventh Avenue sportswear and dressmaking firms before founding her own company in 1976, with her husband, Art Ortenberg, a textile industry veteran, and two others.
Designer Calvin Klein described Claiborne as a "thin and stylish" woman of vision whom he first met in the early 1970s, after he himself had launched his own apparel company.
"She was really the first American designer to concentrate on clothes that a large segment of working women could afford," Klein told Reuters. "She had great taste and great style and she built one of the largest, most successful apparel companies."
Indeed, Claiborne's keen understanding of the working woman -- still an emerging concept in the mid-1970s -- led her to design styles that combined fashion with functionality, introducing droves of women to today's modern work uniform of sportswear separates.
Key to that success were the moderate prices for sportswear that a mid-level career woman could afford and would want to wear -- a formula that soon made the Liz Claiborne brand a department store stalwart.
'HEARTBEAT AHEAD'
Claiborne and her take on modern fashion were also at the right place at the right time, said David Wolfe, creative director of The Doneger Group, a retail consulting firm.
"Her sensibility and her view of the American woman was a heartbeat ahead of the American woman," Wolfe said. "She was ready and waiting when the American woman grew up."
The company -- the first founded by a woman to be included in the Fortune 500 -- went public in 1981. Claiborne retired from active management in 1989.
Liz Claiborne's current portfolio includes more than 40 brands -- from rapidly growing, hipster lines such as Juicy Couture to luxury names like Narciso Rodriguez and denim from Lucky Brand Jeans as well as moderate sportswear lines like Dana Buchman and Ellen Tracy -- all in addition to the company's namesake label.
"In losing Liz Claiborne, we have not only lost the founder of our company, but an inspirational woman who revolutionized the fashion industry 30 years ago," Liz Claiborne Inc. Chief Executive William McComb said in a statement.
The company, which posted about $5 billion in sales in full-year 2006, recently said it would reorganize in order to push its brand strategies while managing costs.
A changing retail landscape, with consolidation and the growth of private-label brands, together with a squeeze on moderate apparel lines, have hurt Liz Claiborne Inc. Net profit was down 65 percent in the most recent quarter.
The dissemination of style at cheaper prices -- though now one of the factors behind a major shift in the retail environment as mass-market retailers launch designer clothing lines -- was actually started by Claiborne, Klein said.
"It didn't take very long for designers to eventually follow (Claiborne) and start making clothes at less expensive prices, and it became cool. The whole mind-set has changed," he said. "Style can happen at any price."
© Thomson Reuters 2023 All rights reserved.