Singapore CMS seeks plantations; eyes on IPO
Published
today
Jan 19, 2007
By Felicia Loo and Jonathan Nonis
SINGAPORE (Reuters) - Singapore's CMS Resources Pte Ltd said on Wednesday it plans to acquire land and plantations in the coming months in a bid to secure feedstock for its two biodiesel plants amid soaring palm oil prices.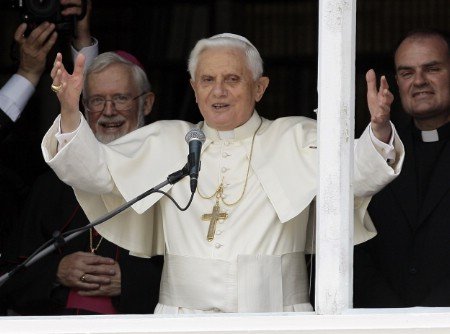 The renewable energy firm is keen on an initial public offering in Australia in three years' time once it is integrated with the upstream assets.
"Owning plantations is similar to owning oil wells. For business to be safe going forward, you must own feedstock. It's a graveyard out there without feedstock," said Director Georges Mercadal, speaking at the Reuters Global Biofuel Summit in Singapore.
CMS is currently in talks with provincial governments and private owners in Indonesia to buy the raw land as well as palm oil and sugar plantations.
Price fluctuations warranted such a strategy, he added.
Palm oil prices have risen far beyond expectations while crude prices fell by over $25 to $51.57 a barrel, making biodiesel too costly compared to fossil diesel.
The situation was a far cry from 2005, when the cost of palm oil was cheaper than crude that sparked off Asian interest in vegetable oil-based biodiesel.
Crude palm oil, the main raw material for biodiesel, now costs $556 a ton, after gaining 40 percent in 2006. Crude petroleum is quoted around $362 a ton, down more than 34 percent from the record high of $550.90 in July last year.
Until it gets its hands on plantation ownership, CMS will keep its production rates low in the face of expensive palm oil prices.
Its current pool of customers in Indonesia, where it runs a 16,000 ton-per-year plant, hails from textile mills and oil-fired power generators.
The firm plans two other biodiesel plants in Singapore and Malaysia with the same capacity of 16,000 tpy. CMS plans to supply biodiesel from its Singapore branch to neighboring markets like Malaysia.
Apart from making European-standard biodiesel fuel, CMS also sells biodiesel units and offers training to buyers in Thailand and Cambodia. Every unit churns out 60 tons of fuel a day and costs around $1.5 million.
The firm has its sights set on distant markets in the Solomon Islands, Fiji and Marshall Islands.
"There's a good market for plants in isolated areas. Their fishing fleet is keen on getting low-priced diesel," Georges said.
Despite falling oil prices, CMS sees the biodiesel business growing in the longer term.
"There is one way to go for biodiesel demand and that is up. There will be big demand coming up from India, China and Japan," Georges said.
© Thomson Reuters 2019 All rights reserved.