Simon bids $5.8 billion for all of General Growth
By Paritosh Bansal and Ilaina Jonas
NEW YORK, May 3 (Reuters) - Simon Property Group Inc (SPG.N) has bid $5.8 billion for all of General Growth Properties Inc (GGP.N), even as its offer to buy a minority stake in its rival was rejected, sources familiar with the matter said on Monday 3 May.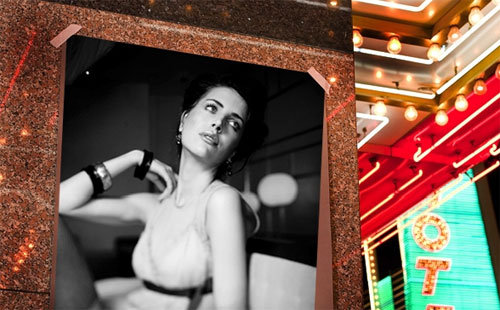 Fashion Show Mall in Las Vegas, a General Growth Properties centre - Photo: www.thefashionshow.com
General Growth said it had accepted an investment plan led by Brookfield Asset Management (BAMa.TO) over the one from Simon, but it was reviewing Simon's proposal to buy all of the company.
General Growth said its equity committee, which is a key constituency, backs its position on the Brookfield-led offer.
The company has a bankruptcy court hearing on Wednesday 5 May to get the Brookfield-led offer approved as a "stalking horse" bid, which would set a floor for other suitors, but Simon's move adds a fresh twist in the battle.
Simon has bid $18.25 per share for all of General Growth, more than double the $9 per share it initially offered, sources said. Simon will also pay holders of $7 billion in General Growth unsecured debt in cash and assume billions in mortgages and other property-level debt.
For General Growth investors to do better than Simon's offer under a recapitalization plan, they would have to value its properties higher than any of those of its U.S. peers, one of the sources said.
"The goal here was to basically say: 'How can you turn this down?" the source said.
Simon teamed up with private equity firm Blackstone Group LP (BX.N) to make the bid for all of General Growth, the sources said. Blackstone has committed more than $1 billion to support a Simon deal, the first source said.
Simon structured the offer for the entire company along the lines first used by Brookfield -- a core General Growth, comprised of its vast collection of malls, and General Growth Opportunities, they said.
General Growth Opportunities would be a new entity created to house certain General Growth non-income producing assets. It would be treated as it is under the Brookfield offer, the sources added.
Simon offered $13.25 per share -- $3.25 per share in cash and $10 per share in stock -- for the core of General Growth, the sources said. General Growth has valued General Growth Opportunities (GGO) at another $5 per share. One of the sources said Simon had not ascribed a value to GGO.
A merger would bring together the No. 1 and No. 2 U.S. mall operators. Simon owns or has interest 381 properties in North America, Europe and Asia. General Growth owns about 200 properties, chiefly in the United States.
To allay antitrust concerns in a takeover, Simon committed to divest up to 15 million square feet, up from the 10 million square feet it offered earlier, the second source said. An average regional mall runs about 400,000 to 800,000 square feet. General Growth's Fashion Show in Las Vegas is nearly 2 million square feet.
Simon and Blackstone declined to comment, while General Growth was not immediately available.
SIMON RECAP OFFER
Simon also gave General Growth an offer to recapitalize the company and replace Brookfield as a key investor to help the bankrupt company emerge independently, but that was turned down.
Under that bid, Simon offered to bankroll General Growth's exit on terms similar to those under the Brookfield-led bid.
But investors under the Brookfield offer are getting warrants worth several hundred million, while Simon would make the investment without any warrants.
Simon also got a new investor to join its recapitalization bid, with the Texas Teachers fund agreeing to contribute $650 million to Simon's deal for General Growth, one source said.
It had already lined up hedge fund Paulson & Co, ING Clarion Real Estate Securities, Oak Hill Advisors, Deutsche Bank's (DBKGn.DE) RREEF and Taconic Capital Advisors for $2.1 billion.
The idea behind the two-pronged approach was to have the recapitalization bid as a backup should a deal for the whole company run into regulatory issues, the sources said.
BROOKFIELD-LED BID
General Growth said it would back a revised offer from Brookfield, Fairlhome Capital Management and Pershing Square Capital.
The revisions include investors agreeing to backstop an additional $2 billion of capital to be raised at closing, including $1.5 billion of debt and a $500 million equity rights offering.
Moreover, the investors will now be given interim warrants in a phased manner as against all at once, with 40 percent given upon court approval, 20 percent on July 12 and the rest pro-rata through the expiration of their commitment.
The permanent warrants will include 120 million seven-year warrants for reorganized General Growth stock at a strike price of $10.50 and 80 million seven-year warrants for General Growth Opportunities at a strike price of $5.
Simon shares closed up 4.2 percent, or $3.76, at $92.78, while General Growth was up 6.9 percent, or $1.08, at $16.78. (Reporting by Paritosh Bansal and Ilaina Jonas; editing by John Wallace and Andre Grenon) (For more M&A news and our DealZone blog, go to www.reuters.com/deals)
© Thomson Reuters 2023 All rights reserved.