Silver's fortunes favour the brave, but buyer beware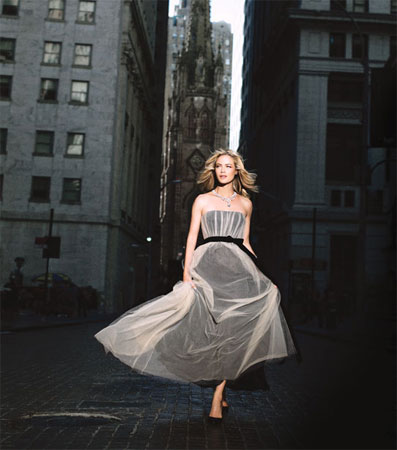 Tiffany.co.uk
LONDON (Reuters) - Bullion investors may be rightly impressed by silver's outperformance of gold this year, but they would be well advised to be wary of seeing the precious metal purely as a cheaper proxy for its yellow cousin.
While gold has grabbed headlines this year with its rally to record highs above $1,385 an ounce, silver has quietly outpaced those gains. A $100 investment in silver on January 1 would now be worth around $146, versus a gold investment's $126.
The prospect of further monetary easing in major economies has favoured the metal on two fronts. It rises with gold as an investment vehicle and alternative to paper currencies, while also benefiting from greater demand for industrial commodities.
This has made silver increasingly expensive compared to gold, with the number of ounces of silver needed to buy an ounce of gold slipping to its lowest in more than two years at 56.7.
"The gold: silver ratio shows quite a nice relationship with appetite for risk and...that has clearly been improved by quantitative easing," said RBS analyst Daniel Major, pointing to renewed stability in industrial commodities and equities.
"That has a double impact on silver. You have a stronger gold price and weaker dollar as well as improved risk appetite."
But risks remain. Silver is a very different animal to gold. While industrial offtake is only a small part of gold demand, some 40 percent of silver consumption comes from industrial applications, like electronics manufacturing, which have been hit hard by the downturn.
If precious metals investment loses momentum, any residual support silver takes from industrial demand is likely to kick in well below current price levels.
"The marginal increase in price has come from investment, not from industry," said HSBC analyst James Steel. "Industrial demand sustained it above $15, but it did not take it over $20."
If investors continue to favour gold and silver, this is not likely to be an issue. But if gold prices do enter a period of correction, whether large or small, silver is likely to suffer an even sharper retreat.
The silver market is smaller and less liquid than that of gold, meaning price moves tend to be exaggerated.
"What if economic optimism towards emerging markets (China) gets reined in a bit and if the dollar recovers, albeit temporarily?" said GFMS Chairman Philip Klapwijk. "We could see a fairly important correction across all the metals, and with silver it could be a bigger correction than most."
LESS ROBUST
If interest in bullion investment drops off, silver's underlying fundamentals are less robust than those of other precious metals, like platinum and palladium.
One of the largest traditional sources of silver demand, photography, has been in decline for the last decade, dropping from 218.3 tonnes in 2000, or nearly a quarter of total consumption, to 82.9 tonnes or less than 10 percent last year.
Jewellery demand has also been falling, by around 10 percent over the five years to 2009, as consumer interest in luxury goods is curbed by the downturn, and high prices deter buyers.
On the other side of the market, unlike other precious metals, there are few constraints on silver supply.
"If prices were to start coming down, silver supply is not necessarily going to respond, because in the main silver is a by-product," said Natixis analyst Nic Brown.
"So if you have a situation in which the global economy continues to improve and demand across the base metals spectrum continues to be good, then silver supply will remain high even if prices start to scale back."
Investment will therefore have a major part to play in keeping prices at elevated levels. This year, it has surged.
The largest silver exchange-traded fund has seen inflows worth some $528 million at today's prices, coin demand has risen, and speculative open interest in New York silver futures has climbed to its highest since March 2008.
CORRECTION?
But this has left the market looking toppy, analysts say. With many seeing a risk of correction in gold, especially if the Fed fails to make significant steps towards further quantitative easing in November, silver is looking still more vulnerable.
"Silver is probably very overbought," said Ashok Shah, chief investment officer at London and Capital. "There has been a lot of flight to safety money, a lot of momentum players in there, a lot of hedge funds, a lot of leveraged money. We really do need a good old dose of profit taking."
Shah said a price correction after the kind of move seen recently in silver could run to 20 percent -- taking prices to around $18.80 -- "without blinking an eyelid."
However, at that level, he said, it still represents a prime buying opportunity for those who have confidence in a continued rise in gold.
"You need all the excess overbought positions to be worked off," he added. "A correction like that would be very, very healthy indeed."
(Reporting by Jan Harvey; Editing by Veronica Brown and Sue Thomas)
© Thomson Reuters 2022 All rights reserved.