Shops target bankers on home turf for Christmas
LONDON - Shop tills in London's financial districts are not ringing with their usual intensity this Christmas, prompting high-end retailers to find more creative ways to snag financiers' cash.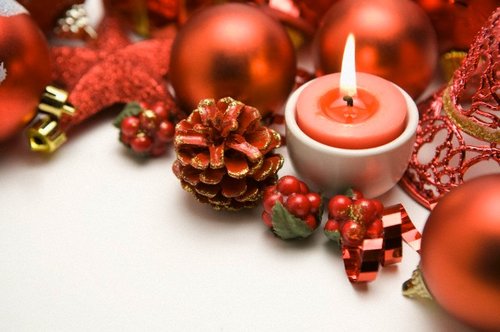 Photo: Corbis Images
The high-rolling bankers who normally flock to luxury outlets at this time of year are proving more cautious this festive season, spooked by the euro zone crisis and the threat of job cuts and bonus cutbacks.
Banks have shed more than 125,000 jobs worldwide in 2011, with more redundancies feared in 2012. Bonuses have been tightly reined in, if paid at all.
"No one is spending any money," said one London-based investment banker at a U.S. firm. "They aren't sure if they'll have a job next year. They are not even sure Europe will still be here."
High-end chocolatier Charbonnel and Walker, which sells tins of drinking chocolate for 7.50 and offers 75 chocolates in a "luxurious" golden box for 100, says its two stores in London's financial districts are quieter than in previous years.
To counter the reduced footfall, Charbonnel is taking its wares directly to the banks. Marketing Manager Victoria Leadbitter says the firm attended a record number of Christmas fairs, held within the banks themselves, in 2011.
"We've done as many as we can," Leadbitter told Reuters. "That's how we've been reaching the bankers directly this year. They're so time-poor, they are working all the time. It just makes much more sense if we're able to go to them."
Banks, including Northern Trust, Bank of America Merrill Lynch, Standard Chartered and Morgan Stanley, have all hosted retail fairs at their London offices this year in which staff are offered discounts on a host of luxury products.
Barclays hosted an all-day retail fair at its European headquarters in Canary Wharf, offering staff up to 20 percent discounts on luxury brands including leather goods retailer Aspinal of London and Savile Row tailor Gieves & Hawkes.
BE NICE
Paid hundreds of thousands of pounds in salary and bonuses, bankers have gained a reputation for lavish spending -- an image some are keen to shed in the wake of the financial crisis.
This month Barclays chief executive Bob Diamond introduced a "no jerk" rule at the British bank, warning that "no one should ever not be nice."
He told British newspaper The Times he had sacked 30 staff for breaking his new ethics rules against bankers who were considered to be poor team players, prima donnas, greedy or ostentatious.
But that hasn't stopped many in the City from splashing out this Christmas.
Restaurants in particular have done well as bank staff -- deprived of official parties -- mark the season of goodwill with team-only gatherings.
"We have had a great Christmas events season in all our restaurants," said Anna Hayward, Director of Sales at D&D London, which owns and operates over 20 restaurants in London.
Business is also booming at Battery Club, a quirky art deco-themed members' only restaurant and bar in Canary Wharf. With views overlooking the River Thames and into the heart of London, manager Mark Stagg says they have been booked up all season, mostly by banks hosting parties of on average 50 to 60 people.
"Usually it's just a lot of alcohol," Stagg told Reuters. "When they come here they try to forget their woes and have a good time."
ALTERED HABITS
Others report changing shopping habits -- even though base pay continued to rise in the first half of 2011. The average salary for a managing director in London's finance sector currently stands at 237,000 pounds, according to a report by recruiters Astbury Marsden in November.
In the specialist wine section of upmarket supermarket Waitrose in Canary Wharf, customers are buying two or three bottles of Moet and Chandon champagne, rather than their usual half dozen, and topping up their orders with the cheaper champagnes or prosecco.
"All our stock of champagne will go as Canary Wharf is cocooned," Mike Carpenter, Senior Wine Specialist at the store, told Reuters. "People have had a rough time and they want to treat themselves."
Discounts abound. Waitrose is offering 5 pounds off bottles of Moet. It's cheaper, exclusive-to-Waitrose brand sold out a day before an offer on it ended on December 18.
"People are being cautious, they're mindful of what's going on in Europe," said Maria Coleman-Snell, Boutique Manager at the Mont Blanc store in Canary Wharf, which sells luxury pens and other goods.
Jeweller Tiffany & Co. -- which has emblazoned parts of Canary Wharf's shopping area with banners declaring "Some holidays are unforgettable" -- declined to comment on current trading conditions.
But one customer carrying a trademark little blue bag containing diamonds for his girlfriend was grimly upbeat: "I'm probably spending more this year, life's too short."
(Additional reporting by Luke Jeffs and Kathrin Jones in Frankfurt, editing by Sinead Cruise and Jodie Ginsberg)
© Thomson Reuters 2023 All rights reserved.