S&P cuts Phillips-Van Heusen rating to junk
NEW YORK, April 7 (Reuters) - Standard & Poor's on Wednesday 7 April cut its ratings on Phillips-Van Heusen (PVH.N) into junk territory, citing debt the apparel company will take on to fund its planned acquisition of fashion brand Tommy Hilfiger.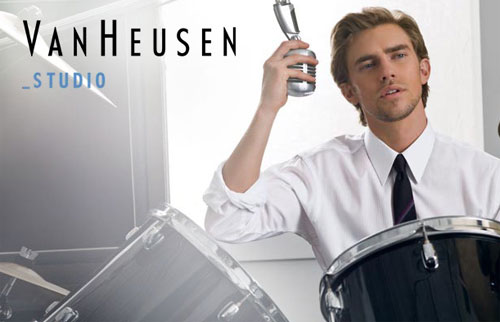 Van Heusen Studio - pvh.com
The company last month said it will buy Tommy Hilfiger from London-based Apax Partners [APAX.UL] in a cash and stock deal worth about $3 billion to boost its presence in Europe and Asia. For details,.
The downgrade "reflects Phillips-Van Heusen's more aggressive financial policy, the execution challenges of acquiring a company of the same size with international operations, and the deterioration of its credit metrics," S&P said in a statement.
S&P cut Phillips-Van Heusen's corporate credit rating one notch to BB-plus, one step below investment grade, from BBB-minus. The outlook is negative, indicating an additional downgrade may be likely over the coming one-to-two years.
The company's senior unsecured debt was also cut one notch to BB, two steps below investment grade. The senior secured debt, by contrast, was raised by one notch to BBB, the second lowest investment grade.
S&P added that it expects Phillips-Van Heusen to improve its credit profile over the next few years by repaying debt and increasing cash flows.
The negative outlook on the debt, however, reflects risks that the company may have difficulty integrating Tommy Hilfiger and improving its credit profile, S&P said.
(Reporting by Karen Brettell; Editing by Chizu Nomiyama)
© Thomson Reuters 2022 All rights reserved.