S&P cuts Liz Claiborne deeper into junk territory
NEW YORK, Aug 17 (Reuters) - Standard & Poor's on Monday 17 August cut its ratings on Liz Claiborne (LIZ.N) deeper into junk territory, citing an expectation the clothes retailer is unlikely to return to profitability until 2010.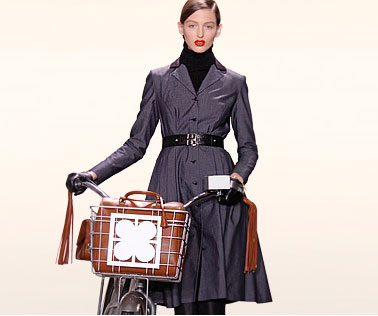 Liz Claiborne New York - Photo: www.lizclaiborne.com
S&P cut Liz Claiborne two steps to B, five steps below investment grade, from BB-minus. The outlook is negative, indicating an additional downgrade may be likely in the next one to two years.
"The downgrade reflects the continued poor operating performance in the second quarter and our expectation that such weak performance will continue for the remainder of fiscal 2009 and that operating results will not begin to improve until the first or second quarter of fiscal 2010," S&P said in a statement
Liz Claiborne, the owner of the Juicy Couture, Kate Spade and Lucky Brand chains, last week reported an $82 million quarterly loss and warned it may not be able to comply with a fixed charge covenant in its credit facility unless it returns to profitability next year.
The fixed charge covenant is a measure of earnings before interest, taxes, depreciation and amortization less capital expenses relative to its fixed charges.
"Although the company continues to take cost reduction actions and selling, general, and administrative expenses have declined in absolute terms and inventory levels are lower, this has not been sufficient to offset the declines in revenues and gross profits in all segments of the company's operations," S&P said.
Moody's Investors Service on Thursday 13 August cut Liz Claiborne's rating two notches to B2, also five steps below investment grade, from Ba3, and left it on review for further downgrade.
(Reporting by Karen Brettell; Editing by James Dalgleish)
© Thomson Reuters 2023 All rights reserved.