Russian online retailer KupiVIP eyes New York IPO
Russian online retailer KupiVIP wants to hold an initial public offering in New York within two years that could raise more than $120 million, its founder and chief executive said on Monday, continuing a trend of web groups seeking public listings.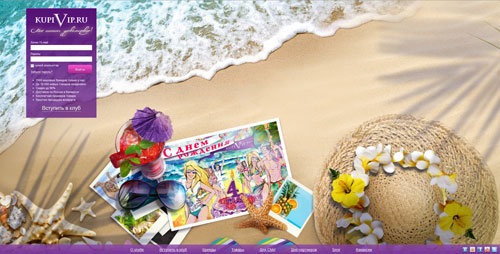 KupiVIP
Global investors are showing a growing appetite for Russian internet firms as they seek to tap into rising consumer spending and the fast-growing use of broadband in Russia, now Europe's biggest internet market.
Russia's leading online retailer Ozon.ru last year secured funding of $100 million, the biggest private investment to date in Russia's e-commerce market, from a consortium including Japanese online retailer Rakuten.
And Russian online groups Yandex and Mail.Ru raised nearly $2.5 billion between them in oversubscribed IPOs in New York and London in 2010 and 2011.
"We have already made quite good progress and it (an IPO) is likely to take place within two years. We need to grow to reach the size (of business) that allows us to do a round (of funding) of 120 plus (million dollars)," KupiVIP's Oskar Hartmann told reporters.
He added the company - an online shopping club for registered users selling discounted fashion goods from high-street and luxury brands - is looking to float shares on a New York bourse.
Launched in October 2008, KupiVIP has attracted $86 million of funding to date from investors seeking exposure to one of the fastest-growing electronic commerce markets.
It raised $55 million from funds Russia Partners, Balderton Capital, and Bessemer Venture Partners in April last year. The deal followed a $20 million funding led by Accel Partners and Mangrove Capital Partners in January 2010.
The company aims to reach annual turnover of $1 billion within four years and is investing in warehouse infrastructure, Hartmann said.
© Thomson Reuters 2023 All rights reserved.