Retail sales growth likely to weaken
By Fiona Shaikh

LONDON (Reuters) - Consumers probably cut back on spending last month after splashing out at the shops over Easter, official data is expected to show on Thursday 18 June.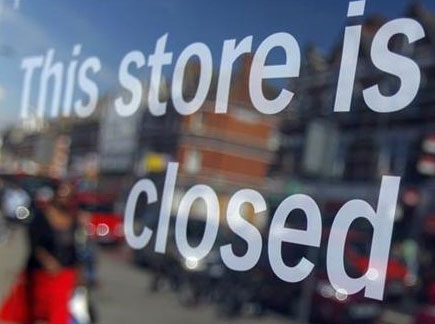 Photo: REUTERS/Stefan Wermuth
Economists polled by Reuters expect sales volumes to have risen just 0.4 percent in May, after April's 0.9 percent gain. The annual rate is seen falling 0.2 percent, due to base effects after an unexpectedly strong rise last May.
The official data have tended to be stronger than surveys by the British Retail Consortium and the Confederation of British Industry, but the Office for National Statistics recently revised its methodology, which may lessen the divergence.
The BRC and CBI surveys for May were both unexpectedly weak, reporting sharply lower sales than a year ago.
"Both of these surveys are consistent with annual growth of official retail sales volumes slowing from April's (Easter-boosted) rate," said analysts at Capital Economics in a note. Despite recent signs the worst of the downturn may be over, most consumers still face tough conditions, with rising unemployment, weaker wage growth, tight lending conditions and a plunging housing market all weighing on appetite to spend.
While grocery stores have benefited from Britons cutting back on eating out at restaurants, other retailers are feeling the pinch. Sales at department store chain John Lewis have fallen almost every week this year compared with a year ago.
And there are few signs yet that the Bank of England's 125 billion pound scheme to get credit flowing again is working. The central bank has noted that banks scaled back lending in April and will publish its May Trends in Lending report on Thursday 18 June.
"Credit conditions are still tight and many consumers are keen to retrench due to serious concerns about the economy and jobs as well as a desire to improve their balance sheets," said Howard Archer, economist at IHS Global Insight.
(Reporting by Fiona Shaikh, editing by Mike Peacock)
© Thomson Reuters 2023 All rights reserved.