Retail rents jump in Melbourne as major brands set up shop
SYDNEY - Retail rents in Melbourne surged 32.3 percent in the year to September, the third-fastest growing market behind Hong Kong and Beijing, fuelled by international tenants tapping the market, property services firm CBRE said on Tuesday.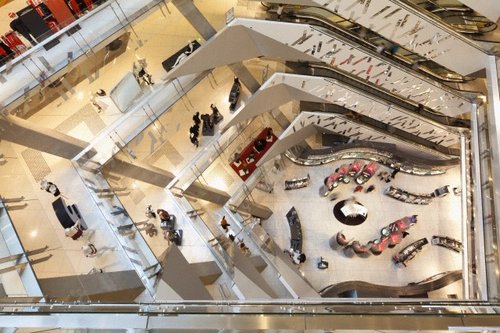 Myer department store in Melbourne / Photo: Corbis
Against the backdrop of its relatively healthy economy, Australia has lured a number of high-profile international retail brands. Zara, owned by the world's biggest fashion retailer Inditex SA opened stores in Melbourne and Sydney this year, while U.K. fashion retailer Topshop is opening its store in Melbourne next month.
In the third quarter this year, Sydney was the third most expensive retail market globally and Melbourne ranked eighth, while New York retained the top spot to be the world's expensive shopping destination, CBRE said.
Still, CBRE expects Australian markets to slip down the rankings next year partly due to the record levels of outbound tourism and increasing labour and utility costs.
Globally, total retail rents edged down 0.6 percent quarter on quarter in the third quarter, with rents in the Americas dropping 2 percent while those in the Asia Pacific, Europe, Middle East and Africa regions remained flat, according to CBRE.
(Reporting by Eriko Amaha; Editing by Lincoln Feast)
© Thomson Reuters 2023 All rights reserved.