Retail companies mull tactics ahead of holidays
By Aarthi Sivaraman - Analysis
NEW YORK (Reuters) - Ahead of what could shape up to be a brutal holiday season for U.S. retailers, companies are mulling once frowned-upon tactics like selling wares in discount stores to banking on licensed brands, hoping to squeeze every dollar out of cash-strapped shoppers.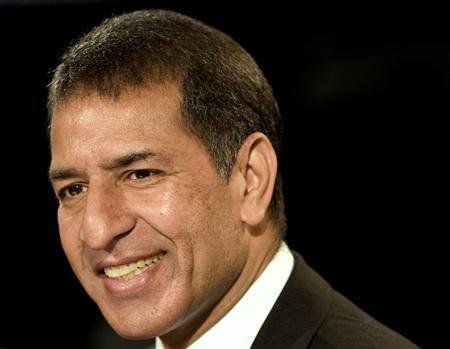 Other retailers hope their one-of-a-kind products will be popular enough to maneuver through the rocky economic climate -- at least for now. And still companies are refocusing on emerging markets.
Shoppers, wrestling with soaring food and fuel costs, a weak housing market and tight credit, have become more discerning about spending their cash. That could make the holiday season daunting for retailers.
The stakes for toy companies such as MGA Entertainment or Toys "R" Us are particularly high since they derive a big portion of overall sales during the holidays.
Toymakers always look to expand their brands during the holidays hoping to derive as much revenue as possible by adding items like backpacks and pillows and T-shirts, based on hit characters like MGA's Bratz or Mattel Inc's Barbie.
Toys "R" Us is hoping that popular toys and licensed merchandise -- like the currently popular Iron Man products and Nintendo Wii Fit -- will help boost sales.
"One of the keys to differentiate Toys "R" Us from discount chains is that we have more toys and cooler toys," said Chief Executive Jerry Storch told the Reuters Consumer and Retail Summit this week. "We believe that if a licensed property is hot, if you go to Toys 'R' Us, you will find more of it than you will anywhere else."
MGA has a plan of its own: take its products to discount stores such as Wal-Mart Stores Inc through third-party licensees.
"During economic tough times, people go to mass merchants to buy more products, so we see our sales increasing at those retailers as a result," MGA's CEO Isaac Larian said.
Larian said MGA is also looking to expand distribution to specialty stores and chains like RadioShack Corp .
New York-based Jones Apparel Group Inc has a wide licensing network worldwide. Its Nine West brand is in almost 50 countries through licensing deals, CEO Wesley Card said.
Card said the company is looking to emerging markets for growth. He cited markets in Asia, where the company is letting licensees redesign and remanufacture Nine West apparel for the local market.
But others, like hip yoga-wear retailer Lululemon Athletica Inc LULU.O, don't want to see their brand in other stores, even high-end ones like Saks Inc , even if times are rough.
"Number one, you start designing for their target customer ... the second thing that happens is if they are not doing well, they are going to put your product on sale," Lululemon's CEO-designate Christine Day told Reuters.
But, Day admitted, it would be "arrogant" to say Lululemon wouldn't be affected by consumer cutbacks.
(For summit blog: summitnotebook.reuters.com/)
(See here for SHOP TALK -- Reuters' retail and consumer blog)
(Editing by Jeffrey Benkoe)
© Thomson Reuters 2023 All rights reserved.