Report: UK Department Stores 2010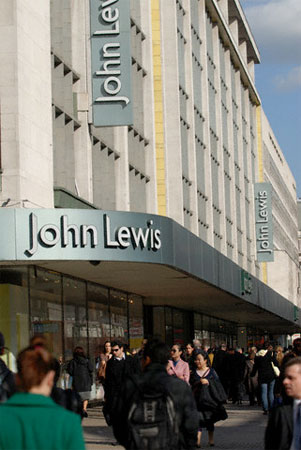 John Lewis, Oxford Street. Photo : Corbis
Research and Markets
has announced the addition of the "UK Department Stores 2010" report to their offering.
Department stores proved a resilient channel in 2009 outperforming total retail expenditure growth. This trend is set to continue in 2010, despite the challenging economic backdrop, with department stores having adapted to changing consumer needs. This report examines the key issues for the sector and profiles the major retailers including Marks & Spencer and Debenhams.
Research and analysis highlights
Though the economy remains tough, we predict the strongest rise in spending since 2001 for 2010 with expenditure rising 0.7bn to 15.3bn. Department stores have reacted quickly to changing customer needs addressing price architectures and store formats, as well as benefitting from space expansion.
Department stores continue to appeal to customers due to their convenience of offering a huge variety of products under one roof. Over the past year ranges in both clothing and homewares have improved substantially, increasing their appeal. More structured price architectures have also enabled customers to trade up or down within stores.
Clothing and footwear achieved the largest growth across all product sectors in department stores. Retailers have allocated more space to clothing and footwear as these sectors have been more robust throughout the economic downturn.
For the full report please visit Research and Markets
Copyright © 2022 FashionNetwork.com All rights reserved.