Redesigned NikeTown London is largest in the world
LONDON, 8 Nov 8, 2010 – NIKE, Inc. announces the official reopening of the company's flagship Niketown store on Oxford Circus in central London, following extensive redevelopment that makes it the largest Nike store in the World.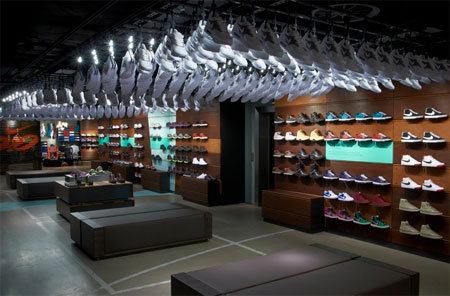 NikeTown, London
Niketown London now covers approximately 42,000 square feet over four floors. Its reopening forms part of a series of planned new store openings across the UK. Further afield, approximately 250-300 new Nike-branded stores (mix of branded stores and factory outlet stores) are planned to open worldwide over the next five years.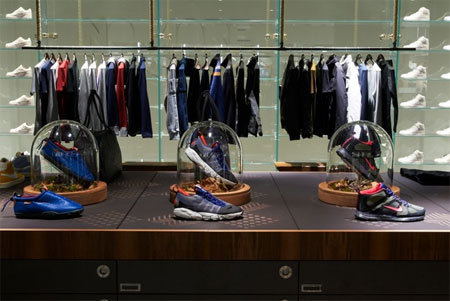 NikeTown, London
In addition to the newly enhanced Niketown London store, and existing Nike stores in London Westfield, London Bluewater and Liverpool, the company has plans to launch another multi-category location in Glasgow in 2011. These sit alongside single-category stores, such as the Nike running store in Covent Garden which opened in October, and a new football-only store set to open in Manchester in mid-November.
The store has now expanded from three to four floors with services and experiences that include; a state of the art football boot fitting machine, a boot embroidery service, an online kit-builder tool for football teams to customise their own kits, video gait analysis and trained staff to help runners to work out exactly what type of shoe suits their running style, weekly running clubs (NikeTown runners) which take place from the store on Tuesday nights. Nike plans to open another running-specific store in Cardiff on 17th November.
Copyright © 2022 FashionNetwork.com All rights reserved.