Pulse of global wealth beats on London's Bond Street
By David Brough
LONDON (Reuters) - Well before the store opens, a window-cleaning van arrives every morning to ensure gleaming windows set off the sparkle of diamonds. A pair of burly guards, in black suits and earpieces, take their places.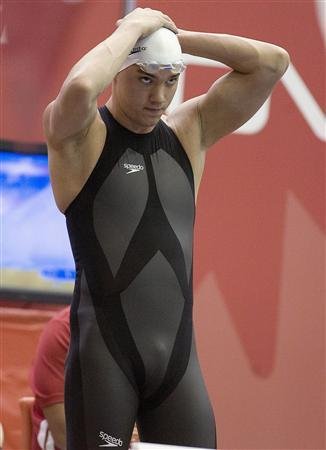 Britain's retail summer may be set for a washout, Wimbledon strawberries may be prohibitively pricey and fuel for the four-wheel drive might be stretching some budgets -- but on Bond Street, jeweler Graff is ready for the season.
As the mega-rich get richer and seek ever more unusual gemstones, Graff and stores like it in the chic Mayfair district in London's West End -- Leviev, Moussaieff, Harry Winston and Chatila -- stand out as the premier location for jewellery shopping.
"People with new money want new treasures," said Fiona Spence, marketing manager for Graff, established in the heart of Mayfair since 1994 as a powerhouse of exclusivity and with clients including Oprah Winfrey, retail billionaire Philip Green and real estate mogul Donald Trump.
Bond Street was named after Sir Thomas Bond, devoted follower and close friend of King Charles II -- a hedonistic monarch whose 17th-century reign saw the rise of colonization and trade in India, the East Indies and America, including in 1664 the British capture of New York from the Dutch.
It still attracts royalty and its fame is legendary: for precious jewels, antiques and works of art, fashion and the accessories of gracious living, its shops are unsurpassed.
Today, Bond Street is a litmus test of the fortunes of the world's seriously wealthy, as jewelers say non-British buyers account for more than three-quarters of its turnover in fine jewellery.
In the wake of the credit crisis, some wealth in real estate and investment banking is slackening, jewelers say. However, demand is being fed by a fast-growing entrepreneurial elite from the emerging markets, including those who control increasingly valuable natural resources, such as Russia's richest men Oleg Deripaska and Roman Abramovich.
June to September is when Arab families head to Mayfair hotels, to escape the searing heat at home and to shop for brands and watchmakers including Asprey, Bulgari, Tiffany, De Beers, David Morris, Patek Philippe and Rolex.
EMERALDS AND RUBIES
Graff, which has 30 stores worldwide, has about 60 percent of the global market share in yellow diamond jewellery, currently popular with Russian women. Its windows are resplendent with dazzling combinations of yellow and colorless diamonds and pieces featuring huge emeralds and rubies.
Founder Laurence Graff is well known in the diamond world for buying some of the best stones on the market. At a Sotheby's auction in Geneva in May, he paid 5.2 million Swiss francs ($4.93 million) for a pear-shaped 3.73-carat blue diamond, setting a record price per carat for any gemstone.
His confidence in the sum suggests reports of a slowdown are premature or the global super-wealthy are immune.
Across the road from Graff, visitors to Alisa Moussaieff's store are still shelling out dizzying prices for what she calls "square eggs," referring to the rarest gemstones in the world.
If shops selling such indulgences to the world's mega-rich are feeling the pinch at all, it is on the side of supply, not demand: "The new material is the same or less than a few years ago, while the number of buyers has increased," she said. "If more people chase fewer goods, you've got to pay for it."
Marwan Chatila, at number 22, estimated that around half of the jeweler's sales to Middle Eastern clients take place between June and September, when Bugattis and Lamborghinis with Kuwaiti and Saudi plates patrol the area.
"This year we were expecting a slowdown, but it hasn't happened," he said in his boutique. "When we opened our store on Bond Street 21 years ago, clients came mainly from the Middle East and Brunei. Now there is a healthier variety of buyers -- they come from India, the Far East and London, too."
Retail prices at Chatila can range from 1,000 to 5 million pounds ($2,000 - $10,000,000).
Bond Street is also home to Bentley & Skinner, which specializes in antique jewellery, Faberge and silver. The jeweler, formerly known as Bentley and Co., is one of Bond Street's oldest residents, with a presence dating from 1934.
Russian antique jewels are prized items on Bond Street as wealthy Russians buy back their pre-revolutionary heritage.
MORE RUSSIANS
On a recent visit, Bentley & Skinner's Faberge stock was almost sold out due to a roaring trade from newly rich Russian visitors.
"We have Russian jewels -- and Faberge. This draws the Russian customers in. We have been getting more Russian customers in the last 18 months," said Stanley Lester, senior sales representative.
Seated in Bentley & Skinner's cozy salesroom guarded by a man in full dress uniform, he demonstrated a Faberge thermometer from the turn of the 20th century, available at 150,000 pounds ($300,000) and a pair of Faberge cufflinks in white enamel and diamonds, on offer for 79,000 pounds ($158,000.)
Nonetheless, there are signs of belt-tightening: "People are not having their repairs done as much -- or having their pearls re-strung," Lester said.
Until the credit crisis, London was arguably outgunning Wall Street as a financial centre, thanks to a mixture of attractive tax incentives for super-wealthy non-domiciled investors, less regulation than in the United States, and its geographical location.
London's investment bankers, advising on takeovers and flotations of companies to generate new wealth in emerging economies like China and India, have since trimmed their sails.
Global mergers and acquisitions fell 22 percent to $861.2 billion in the first quarter of 2008, the lowest first-quarter tally since 2005, according to data provider Dealogic.
"In the last six months there has been a drop in sales to City people," said Chatila.
Big-spending Americans, hard hit by the weak dollar, are also becoming a rarity. "The Americans have been very few and far between," said Bentley & Skinner's Lester.
(Reporting by David Brough; editing by Sara Ledwith)
© Thomson Reuters 2023 All rights reserved.