Polish LPP sees no profit growth in 2009
WARSAW, Aug 31 (Reuters) - Poland's leading clothing retailer LPP (LPPP.WA) sees no net profit growth this year despite a rise in sales due to deeper discounts and a weak zloty weighing on export income, its deputy chief said.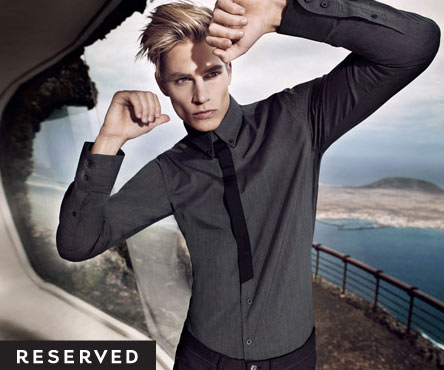 Reserved by LPP - Photo: www.lpp.com
"I'm sure that it (revenue) will be bigger than in 2008," Deputy Chief Financial Officer Dariusz Pachla told reporters. "One should not count on better net profit."
The group -- whose brands around eastern Europe include Reserved, Cropp and House brands -- ended 2008 with a bottom line of 167.5 million zlotys ($58.4 million) on sales of 1.6 billion.
LPP said earlier on Monday 31 August its net profit in the first half fell almost 60 percent year-on-year to 22 million zlotys, while revenue rose by 37 percent to 954 million. But the figures beat expectations, helping LPP shares rise 3.3 percent by 0941 GMT.
Many retailers have had to cut prices to bring customers to its stores despite the wider economic slowdown and rising unemployment figures, which have hurt customer confidence. ($1=2.867 Zloty) (Reporting by Agnieszka Barteczko, writing by Adrian Krajewski; Editing by Mike Nesbit)
© Thomson Reuters 2023 All rights reserved.