Patrik Frisk, new president at The North Face
The president of VF International, Karl Heinz Salzburger, announced that Patrik Frisk has been promoted to president of outdoor & action sports (EMEA), responsible for the JanSport, The North Face, Reef and Vans brands in the EMEA (Europe, Middle East and Africa) region.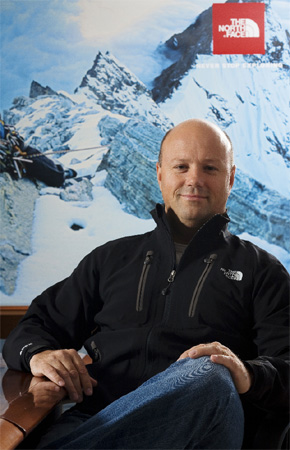 Patrik Frisk
Frisk has taken up this new position following a strong showing for The North Face in Europe, where he has driven the growth and success of the brand. Mr Frisk joined VF International in 2004, starting as Country Manager for Scandinavia. During his spell at The North Face, he was responsible for sales in the EMEA region and subsequently worked as vice-president/general manager for the brand there. Patrik Frisk has also held senior positions with Peak Performance and W. L. Gore & Associates.
Michael Specht, who was the president of outdoor & action sports for EMEA since April, is leaving VF International to follow up on other career interests. The company, in the press release confirming MR Frisk's appointment, wished Mr Specht well in his future his future endeavours.
In his new role, Frisk will be reporting to Karl Heinz Salzburger and will have to move himself and his family to Lugano, Switzerland, where the role is located. Until a candidate can be found to take over Mr Frisk's former role, the newly promoted president will continue his work for The North Face in the region.
"I'm confident that Patrik's drive and energy, as well as his strong leadership skills, will result in even stronger success for our Outdoor & Action Sports brands in the future," Salzburger said.
By Jonathan Fulwell
Copyright © 2023 FashionNetwork.com All rights reserved.