Patrice Louvet, President of Global Prestige Products for P&G
Patrice Louvet, currently P&G Global Prestige Products Vice President - Future Strategy and Growth, is making his way through the ranks. He will succeed Hartwig Langer to become President of Global Prestige Products as Mr Langer will retire on the 1st of January 2010.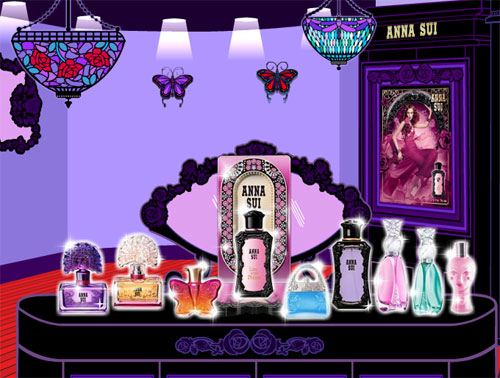 Anna Sui Fragrances - one of P&G's prestige products
A transition period of six months is expected between the former and future president. From the 1st of July, Hartwig Langer will collaborate on certain specific projects to ensure that deadlines are met, reporting to Ed Shirley, Vice Chairman - Global Beauty and Grooming, until retirement. "Hartwig has been a game-changing leader and strategist," declared Ed Shirley in a press release. "He has succeeded by turning the industry's conventional business model on its head by challenging the industry paradigm that being in touch with the consumer would not yield fresh insights in an industry dominated by creative individuals. He has left an enduring legacy at P&G and in the beauty industry."
As for Patrice Louvet, Mr Shirley had these comments to add: "Patrice Louvet is the right leader to succeed Hartwig. He is well positioned to sustain and strengthen the growth of P&G Prestige where he has been serving as Vice President - Future Strategy and Growth for some time… With more than 20 years experience in the company, and 15 years in beauty, he has successfully led several of P&G's businesses in multiple regions. He is a cosmopolitan leader with experience in Europe, Asia and North America. And, he is a Beauty expert whose experience in skin, hair and colour cosmetics will help us further grow our Prestige Beauty business on the strong foundations in place today." At 44 years old therefore, he will be taking the presidency of the fastest growing and most prosperous departments of P&G.
By Jonathan Fulwell (Source: Emilie-Alice Fabrizi)
Copyright © 2023 FashionNetwork.com All rights reserved.