Palm oil protests target Unilever sites
By Avril Ormsby
LONDON (Reuters) - Environmental demonstrators targeted Unilever across Europe on Monday, entering plants and scaling walls, including those of its London headquarters.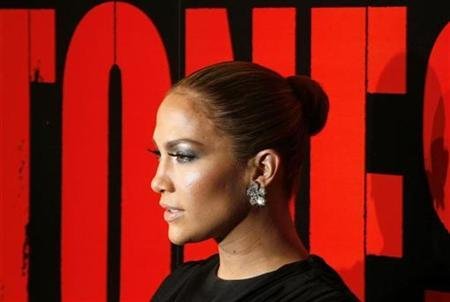 About 40 members of Greenpeace entered the multinational's factory in Wirral, Merseyside, while about a dozen dressed in orang-utan outfits demonstrated outside its London headquarters, with some climbing its front walls.
About 20 demonstrated outside the Rotterdam offices of the Anglo-Dutch corporation, while protests also took place at smaller offices in Rome.
They are demonstrating against the source of Unilever's palm oil, an ingredient in foods and soaps as well as a bio-fuel added to diesel for cars.
Greenpeace says the peatland forests of Indonesia, one of the last remaining habitats of the orang-utan, is being damaged to provide palm oil.
Greenpeace Executive Director John Sauven said: "Greenpeace is demanding Unilever publicly calls for an end to the expansion of palm oil into forest and peatland areas and stops trading with suppliers that continue to destroy rainforests."
The group says there are alternative sources of palm oil which it is urging Unilever to use.
Unilever is a member of the multi-national Roundtable on Sustainable Palm Oil (RSPO). It owns many household name brands in foods, beverages, cleaning agents and personal care products and buys some 1.3 million tonnes of palm oil a year, making it, according to Greenpeace, the world's single largest buyer of the product.
It uses 800,000 tonnes for food products, such as Flora margarine, and 500,000 tonnes for soap and cosmetics.
Greenpeace is targeting the Dove soap and shampoo brand, using a spoof of its "real beauty" advertising campaign.
A Unilever spokesman said of its palm oil operations: "We are looking to determine what actions need to be taken, if any, and will look at the supply chain."
Unilever said it was unclear whether the demonstrations had affected production on Merseyside.
The protests, which are peaceful, are expected to last much of the day.
Merseyside and City of London police both said they were monitoring the situation.
(Additional reporting by Reed Stevenson; Editing by Steve Addison)
© Thomson Reuters 2023 All rights reserved.