Pai quits race for eyewear maker Safilo
MILAN, July 17 (Reuters) - Private equity group Pai Partners has pulled out of the race for a stake in Italian eyewear maker Safilo (SFLG.MI), leaving only Bain Capital as a contender, a source close to the matter said on Friday 17 July.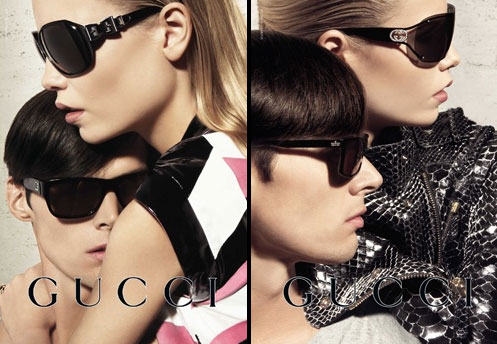 Gucci sunglasses from Safilo
Debt-laden Safilo, which makes eyewear for brands like Gucci and Dior, is in talks to find a partner to strengthen its balance sheet.
Safilo and Bain declined to comment, while PAI was not immediately available for comment.
Safilo had net debt of 618 million euros ($871.8 million) at end-March. Its bankers recently agreed to delay to Dec. 31 a payment of a financing instalment due on June 30.
Sources had said earlier this month that Bain and PAI were in the running to buy stakes. An alternative solution to private equity, proposed by the banks, was to bring on board an industrial partner, one of the sources said.
The head of investment firm Berggruen Holdings told Reuters this week the investment company was interested in Safilo and sent it proposal letters but has "not had a warm response".
Safilo shares were down 0.77 percent at 0.45 euro by 1114 GMT. (Reporting by Massimo Gaia; Additional reporting by Megan Davies in New York and Quentin Webb in London) ($1=.7089 Euro) (Editing by Jon Loades-Carter)
© Thomson Reuters 2022 All rights reserved.