P&G Chairman Lafley to retire
CHICAGO (Reuters) - Procter & Gamble Co said on Tuesday 8 December that Chairman A.G. Lafley would retire in early 2010 and Chief Executive Bob McDonald would become chairman of the world's top household products maker on January 1.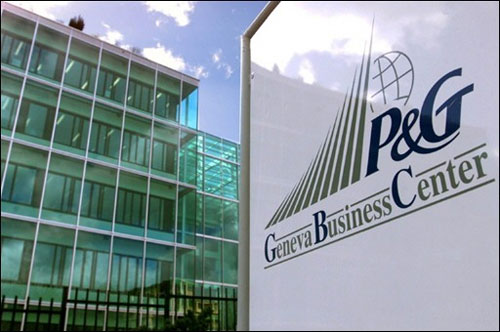 Procter & Gamble - Photo : AFP/Laurent Gillieron
The transition will come just six months after McDonald took over the roles of president and CEO. Since then, P&G has introduced some lower-priced products as well as new high-end items to attract consumers who had turned away from brands such as its Pampers diapers in the recession.
Lafley, 62, turned the CEO post over to McDonald, 56, on July 1.
Lafley, who became chairman in 2002, will fully retire as of February 25, 2010, P&G said.
Lafley said P&G expects "sequential improvement" over the balance of the fiscal year. In the first quarter, which ended in September, P&G blew past profit forecasts as sales began to rebound despite the weakness in the economy.
"His tenure obviously is one that's never going to be forgotten in terms of P&G history and I don't think he wanted to, perhaps, get in the way of the footprint Bob wanted to put down," said Edward Jones analyst Jack Russo.
P&G's recent changes, such as selling off its pharmaceuticals business and bringing out lower-priced items, have helped it start to recover after some tough quarters, he said.
"This gives Bob kind of a chance to rewrite his own part of the P&G history here and get a clean slate and not have anybody essentially looking over his shoulder," Russo said.
A P&G spokesman said the company met or exceeded the criteria it had established for Lafley to step down. Strategic and business plans were working, operating results were at or ahead of fiscal 2010 goals and the leadership team under McDonald was performing.
Shares of P&G, whose pantry of products includes Tide laundry detergent and Gillette razors, fell less than 1 percent to $61.95 in morning trading. The decline was less than that of the Dow Jones industrial average, of which P&G is a component.
(Reporting by Jessica Wohl; editing by John Wallace and Maureen Bavdek)
© Thomson Reuters 2023 All rights reserved.